27
Pokemon Cloud White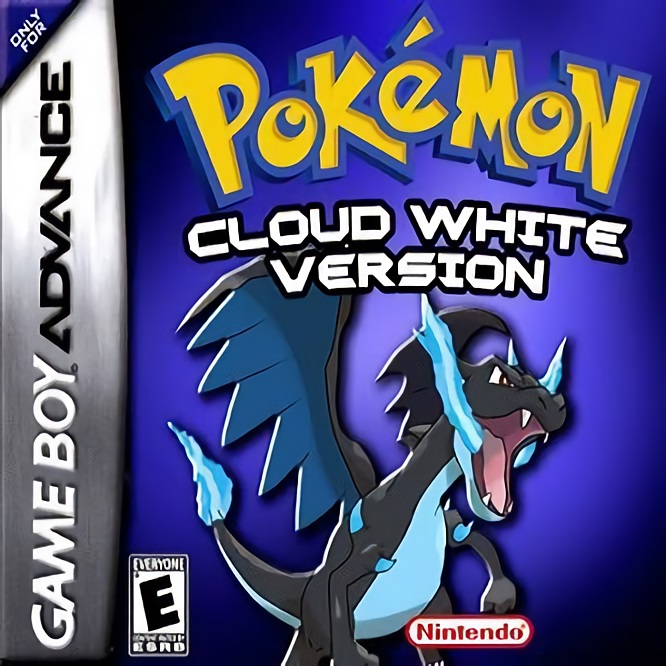 Console : Gameboy Advance
Genre : RPG
Multiplayer : 2 players
Year : 2015
Developer : Shogun
Weekly games : 40

Hello everybody and welcome in the World of Pokémon Cloud White! The story follow the original Fire red story but after that a new adventure will start for your hero across an amount of 5 regions!
- New Scenarios after Original Kanto&Sevii Scenario
- New Regions (Johto(include HGSS exclusive maps and some new maps), Mangan, Azur)
- New Rivals
- New evil Teams
- New graphisms
- New Menu
- National dex at the beginning
- Physical/Special/Status Split
- New moves and abilities
- BW Repel System
- Exp Catch System
- Poison outside battle leaves 1 hp
- Run indoor
- Decapitalization
- New Battle Backgrounds
- Increase difficulty
- Day and night + Weather (include HG/SS/DPP snow)
- Pokemon World Tournament (Like in B2/W2)
- The Kolloseum (PWT - Like)
- A tons of Anecdotes and famous quotes
- All the Pokemons are catchable
- Mega Evolutions & Mega gems
- More than 540 Pokemons from gen 1 to 6
- Buyable Home and customizable
- New ferry and bus system in new region
- New pokecenter
- An additional storyline based on the film "7 samurais"
- All the gen of Pokemons
- Sprites are updated (trainers, Pokemons, etc)
- PokeMarts are updated
- New evolutionary stones
- egg hatch lvl 1
- IV in the Menu
- New Bootscreen
- Johto Safari Zone in addition to the Kanto Safari Zone
- Non linear Story (Johto and Azur A.)
- A true Open world (In Azur Archipelago And Johto)
- A complete Game Guide (more than 100 page of Informations!)
- Restaurant of fighters (like in X/Y)
- Inverse Battle
- New trainers sprites
- "Egg Market" &" Black market"
-...
Status :
- Main Game : Complete
- Extensions : Complete
Language: English (90%) and French (10%)
- Final improvment/final features : 78% done
A complete Game Guide in the compressed file of the game.(more than 100 page of Informations!)
Further information :
Si votre jeu se fige sur un écran blanc au démarrage ou l'impossibilité de sauvegarder depuis le jeu, allez dans 'Options>Emulateur>Type de sauvegarde' et sélectionnez Flash 128K au lieu de Flash 64K.

Récupération de sauvegarde:
Depuis l'ancienne version: Faite CTRL+S pour créer la sauvegarde dans un dossier. (ci ce n'est déjà fait)
Depuis la nouvelle version: Faite CTRL+L pour charger la sauvegarde précédemment créée.

There are no images in this album yet
Related videos
---
User Feedback