14
Pokemon Quetzal Multiplayer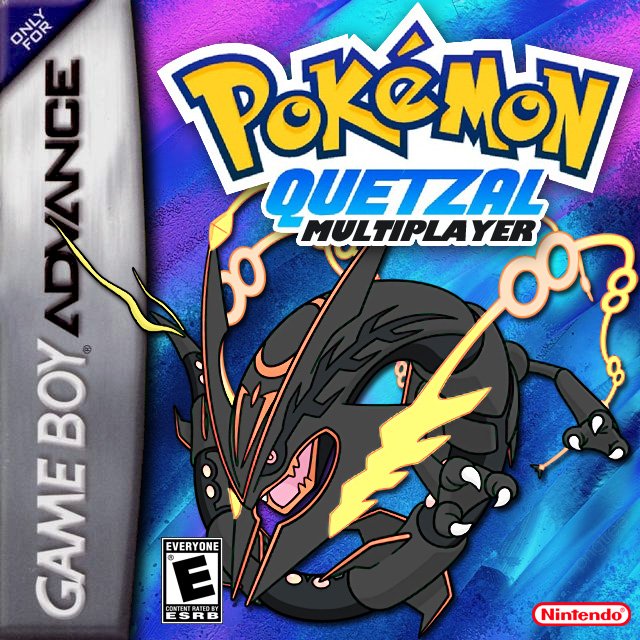 Console : Gameboy Advance
Language :

Genre : RPG
Multiplayer : 4 players
Year : 2022
Developer : TenmaRH
Weekly games : 559

Pokémon Quetzal Multiplayer (formerly called Pokemon Emerald Multiplayer), is a GBA hack rom programmed by Tenma.
Epic COOP multiplayer system:
-For 1 to 4 players;
-You can see the other person moving in the environment;
-You can fight (single, double, multiple) from anywhere with MEGAS and MOVES Z;
-You can fight with another person against other trainers in the game (for example against Champions);
-You can trade from anywhere.
Features:
-Takes place in the Hoenn region (it's the same story, at least for now);
-Capturable Pokémon up to 9 gen (including alola, galarian and hisui form);
-The battle system is updated to 8th gen;
-All items up to 8 gen;
-It has megas and Z moves;
-You can select up to 20 different characters;
-There is a unique companion Pokémon system (Pokémon that follows you);
-Wild Pokémon appear everywhere on the map (can be disabled).
-The game has space for over 2000 Pokémon on PC (67 boxes, 30 Pokémon each box).
-Practically infinite bag;
-The boarding system is completely renovated;
-You can capture almost any Pokémon;
-You can choose between more than 40 starters;
-The game has rematchers so you can fight as many times as you want against the trainers in the game;
-The game has a move tutoring system from the team menu where you can teach new attacks in a very comfortable way;
-Reappearance system for items and berries;
-Different game modes (normal, random, cheats);
-Difficulty levels (very easy, easy, normal, difficult, very difficult);
-You can select the probability of shiny (very low, low, normal, high, very high, always).
There are no images in this album yet
---
User Feedback