14
Pokémon AshGray Version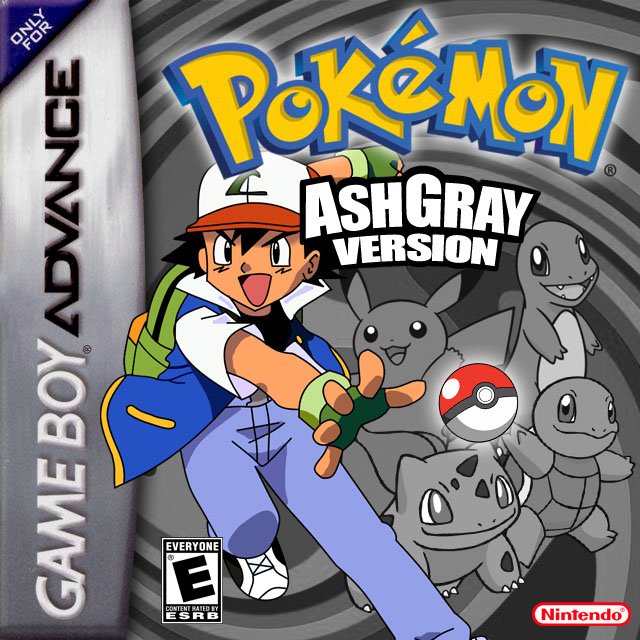 Console : Gameboy Advance
Language :

Genre : RPG
Multiplayer : 1 player
Year : 2010
Developer : metapod23
Weekly games : 26

Hack Rom based on Pokemon Fire Red, it includes all the elements of the Pokémon anime until the movie Pokémon: The Movie 2000 with Ash and his faithful Pikachu.
You are the main character of the game and your name is Ash Ketchum. You are going to live an extraordinary adventure. You must pass 116 events and 2 movie events to complete this journey. On the way, you will meet many Pokémon, rivals and trainers who will help you a lot. You will also have to make decisions like Ash in the episodes.
Unfortunately, you stayed up all night watching duels in Pokémon Arena on TV and you are so tired that you will wake up late the next day. This is a mistake because you will arrive late in Pallet Town, and all your rivals will have chosen their own Pokémon starter and there will be none left. If you don't have any Pokémon, you will have to go home and be forced to choose Pikachu, your friend, as your first Pokémon. Your journey will start from there...
- You play as Ash as in the series.
- New sprites and graphics.
- Redesigned maps.
- Stronger rivals and arena champions.
- Same events as in the animated series.
Further information :
If your game freezes on a white screen at startup or the inability to save from the game, go to 'Options>Emulator>Save Type' and select Flash 128K instead of Flash 64K.

Recovery of backup :
From the old version: Press CTRL+S to create the backup in a folder (if not already done).
From the new version: Press CTRL+L to load the previously created backup.

There are no images in this album yet
---
User Feedback