43
Pokémon Uranium Version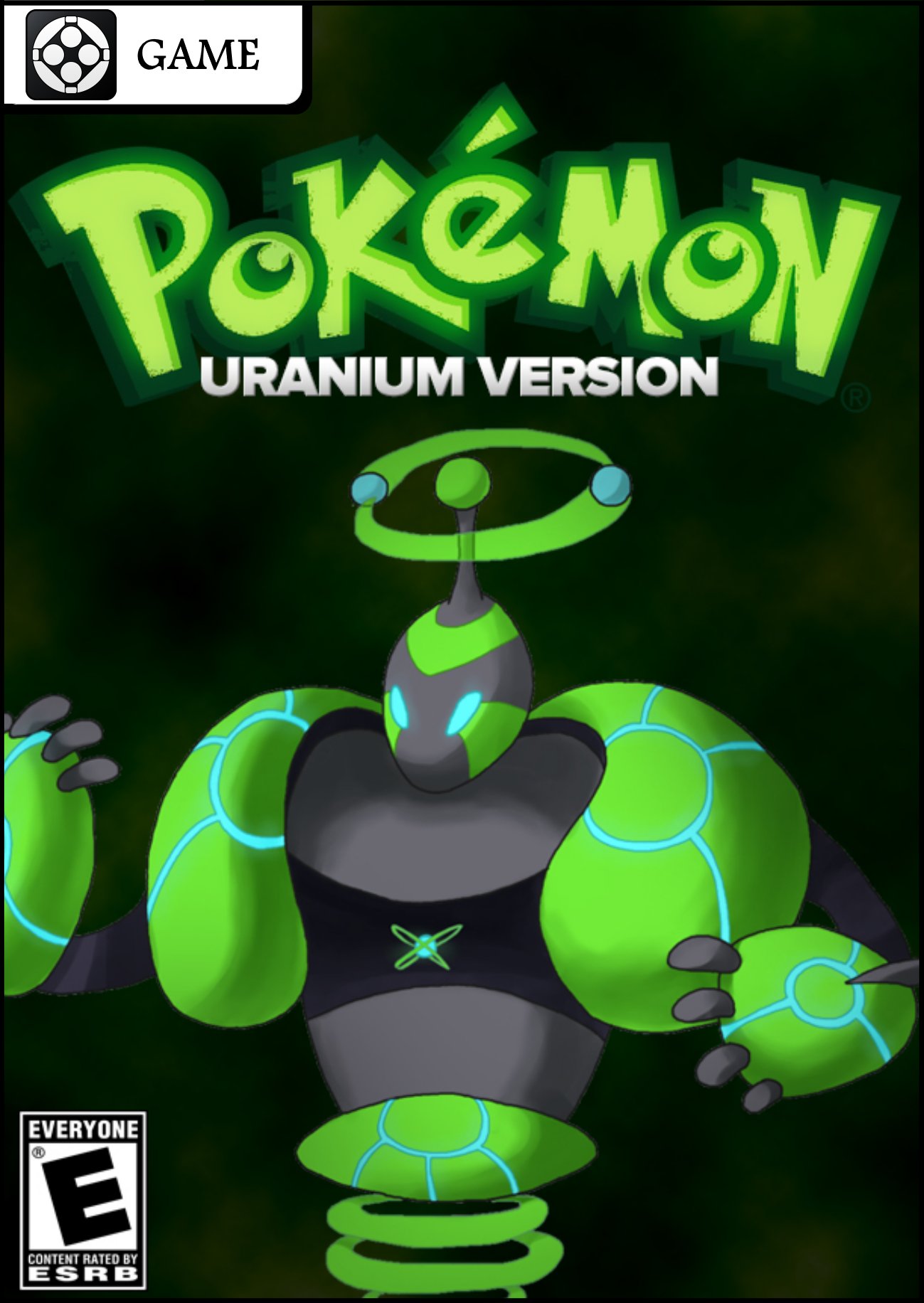 Console : PC
Genre : RPG
Multiplayer : 2 players
Year : 2016
Developer : ~JV~
Weekly games : 270

Pokémon Uranium is a fan-made Pokémon game made by ~JV~ and Involuntary Twitch. It has been under development for more than 9 years.
Pokémon Uranium is a fan-made game created by ~JV~ and InvoluntaryTwitch over the course of 9 years. It takes place in the completely new Tandor region and features over 150 originally made Pokémon as well as a new type, Nuclear. After many years, several open betas, and a major graphical overhaul, version 1.0 released on August 6th, 2016.
Pokemon Uranium is set in the Tandor Region, a tropical region that is based on real-life places such as Rio de Janeiro, Los Angeles, Venice, and more. The Tandor landscape has many completely unique areas that set it apart from any existing Pokemon game, ranging from the sprawling Baykal Rainforest to the sandy Tandor Sheets to the deep-sea lava vents. Each area of Tandor is home to all-new kinds of Pokemon!
The Tandor region is home to more than 150 new species of Pokémon that inhabit its routes, caves, and seas. While there are a few familiar faces, there are far more all-new personalities and even some new evolutions for old Pokémon from the canon series.
Further information :
Changelog:

- Added code needed for the Halloween Mystery Gift to function properly.
- Fixed bug where mystery gift pokemon could not pass down HAs.
- Fixed bug where a ranger on Route 7 was so startled by the Nuclear Gyarados that they changed gender.
- Macho Brace will no longer soft lock the game.
- Fixed common crash on main menu after deleating any save.
- Fixed rare crash when getting spotted by certain trainers. Most notably the fisherman on route 15.
- Fixed the very common crash at the Hall of Fame before the credits role.
- Resized one of the credit background images to fit properly.
- Added Connor Griffin to the credits for his amazing work on several of the background music tracks used in the game. We sincerely apologize for this omittance.

There are no images in this album yet
Related videos
---
User Feedback