9
Pokémon My Ass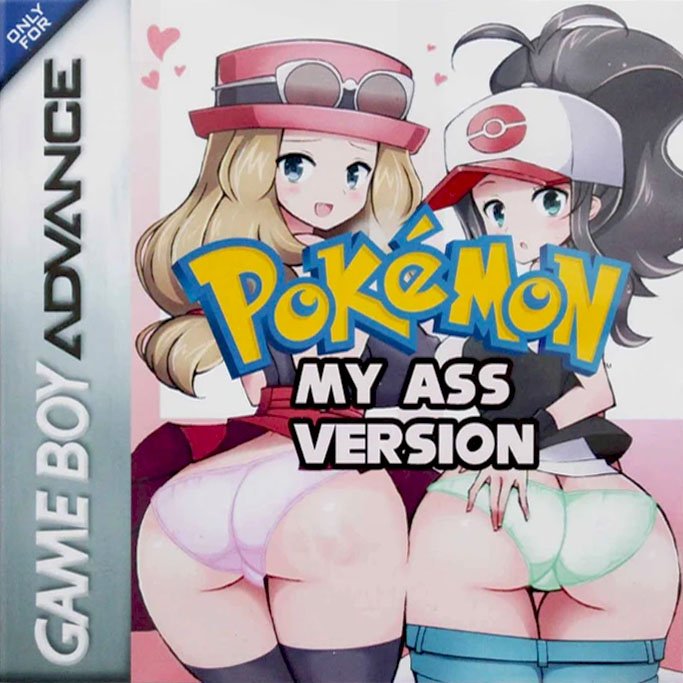 Console : Gameboy Advance
Language :

Multiplayer : 1 player
Year : 2013
Developer : Lucas Urso
Weekly games : 34

The story of Pokemon My Ass is a more vulgar take on the world of Pokemon. What you have here is a Pokemon trainer who has some serious tude! If you are playing as the boy character you will be wearing a cap and no shirt! If you are playing as the girl character you will be playing as a girl in lingerie! What does this have to do with anything? I honestly am not sure. And your rival will go so far as to bet his ass that he will become a better trainer than you (hence the title of the game).
The real selling point of this game is the way it changes things. Some of the humor here is very funny and really quite offensive which I will admit made me laugh. If you like things like South Park or Family Guy, you will be fine here. Saying that though, while this is certainly a more profanity-filled take on the world of Pokemon it does not quite go as full-on as you may be thinking.
Features:
-There are various new events such as the Ninja squirtle you can find on the sewers
-The maps have also changes, there are also new ones like the Deepthroat Volcano, where it's possible find fire Pokemon to capture.
-The Pokemon belong to the first 3 gens.
-Buy Pokemon on store now
-A shop to sell them.
-The bike is for losers, there's a car now
---
User Feedback