1
Pokemon Saiph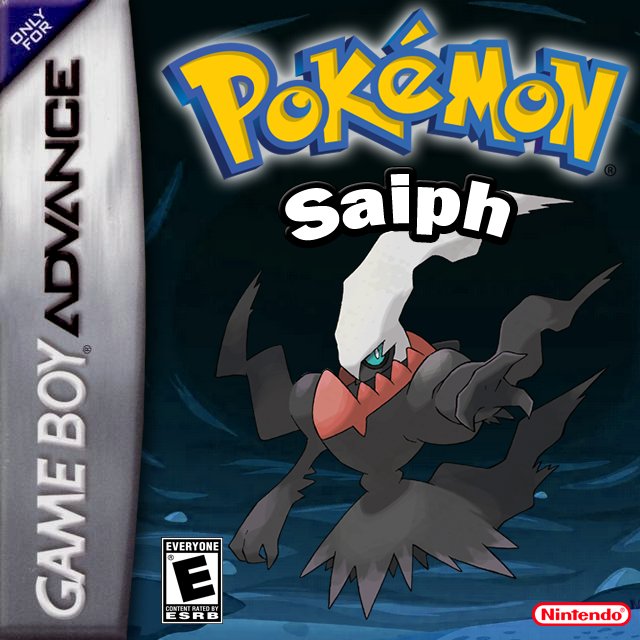 Console : Gameboy Advance
Language :

Multiplayer : 1 player
Year : 2020
Developer : #Vytron
Weekly games : 2

Pokemon Saiph is an unofficial continuation of Pokemon Rangers Shadows of Almia. Then again, it is still your typical Pokemon story where humans are mixing Pokemon with their desires for power and more. The story takes place in the Hoenn Region and while the plot is all about saving the world once again, you still end up doing the basic Pokemon stuff.
Let's start with the aesthetics of Pokemon Saiph because the pixels are pretty much based on the Generation V games on the DS. You also see that there are background images during the battles. In terms of music, there are tracks from the DS games playing in some locations. In terms of the Pokemon roster, it is all over the place. You have Pokemon from Generation I until VI and is still a bit unclear which the confirmed ones are.
To some extent, the stats are updated for the Pokemon available. This also means that the Fairy-type is in the game as well as all available Pokemon having updated types not just on Generation III. In terms of gameplay mechanics, there are a lot of things added. We have the appearance of the sideways stairs. This isn't such a big deal since it all boils down to design but it is always a welcome one.
The items and TMs are also updated in the game. Speaking of the TMs, they are also reusable so you don't need to worry about wasting a TM since it won't be going anywhere. There's also a lot of added content like a different area in Hoenn not present in the other games but it isn't official. Then, there's another Region called Colen that you can explore later on.
There are no images in this album yet
---
User Feedback