75
Pokémon Fire Black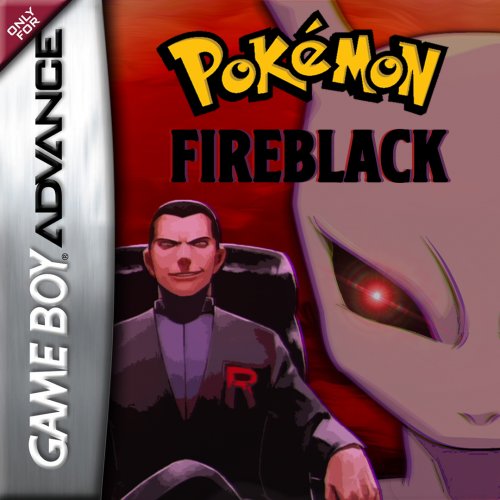 Console : Gameboy Advance
Language :

Multiplayer : 1 player
Year : 2021
Developer : NesLeo
Weekly games : 2281

In this hack, kanto is under Team Rocket oppression. Hope rests on Prof. Oak shoulders, secretly affiliated to a resistance organisation : the dracologist. Thoses and Arena masters hope for a new trainer to appear and become the kanto savior.
The Concept of this Rom is to propose an alternative version of Pokémon Fire Red that will be addressed to all those wishing to rediscover the classic game by enjoying :
- Improved graphics
- Improved difficulty
- An alternative scenario
- Improved Pokémon localisations
- A lot of modifications to the Pokémon including new types, attacks learned and more.
- A lot of surprises
Further information :
V0.9.1 Version Patch Note :

- Milotic is updated.
- Porygon is updated.
- Some mapping errors are fixed.
- The move Sludge is fixed.
- A new NPC giving a pokémon egg is added on Island 1.
- Some double battles are fixed.
- Pokémon locations are updated.

Graphic modifications

maps are improved
statistic screen is improved
some sprites have changed
battle background are improved
battle windows are improved

Gameplay modifications

Alternative scenario
types updated
new events
difficulty improved
unlimited hm's
shops are modified
you can run in buildings

Pokémon modifications

differents starters
fairy type included
shiny rate improved
national dex available from the start
3 g pokémon included and some 4g
special modification for most of them (new type, moves stats, way of evolving)

Bugs

after the league on the island, the minimap will be broken
some double battle can be messed up if you star with only one pokémon in your team

Tips

Battle finder is available early game
traided pokemon hold strong items
items are often hidden in rocks
it's normal to have lower levels than opponents. Just use your big brain to win against everyone standing in your way...
---
User Feedback