Crisis Core: Final Fantasy VII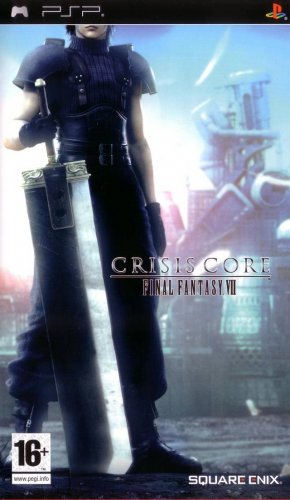 Console : Playstation Portable
Language :

Multiplayer : 1 player
Year : 2008
Developer : Square Enix
Publisher : Square Enix
Final Fantasy VII, it's hard to do more legendary... So when you face the prequel on PSP, the bar is very high.

You play as Zack, a member of the SOLDAT, armed branch of the Shinra. Those who are used to Final Fantasy VII will immediately have little hearts in place of their eyes, so much so that this starting point is fantastic. Not to mention the different encounters with the protagonists of the original game that we meet throughout the adventure. Some passages are simply enjoyable, especially since the game is full of winks.

Yes, because it is especially this side of the things which makes the interest of this Final Fantasy: its connections with one of the parts considered as the most successful. On the other hand, the gameplay is very different; and the same goes for the gameplay. Scripted to the extreme, fans of research and discovery will be disappointed. You usually just wander through corridors, with random fights... where you don't see the enemies coming. A rather irritating old school side, especially since the game takes a lot of ingredients from a Final Fantasy XII which avoids this rut. Thus, the regulars will recognize the separations between the different maps, and the fights are done directly on the game area, which avoids the dead times and these fights precisely, it will destabilize the purists, since the fighting system is in real time. The materials are part of the game, and allow to trigger various games. Later in the game, a system of merging materia will allow you to try tons of different combinations. During a fight, you choose the action to perform with the triggers, and you balance the action with the cross. You can move freely on the game area, and a dodge button will spice things up.
There are no images in this album yet
---
User Feedback