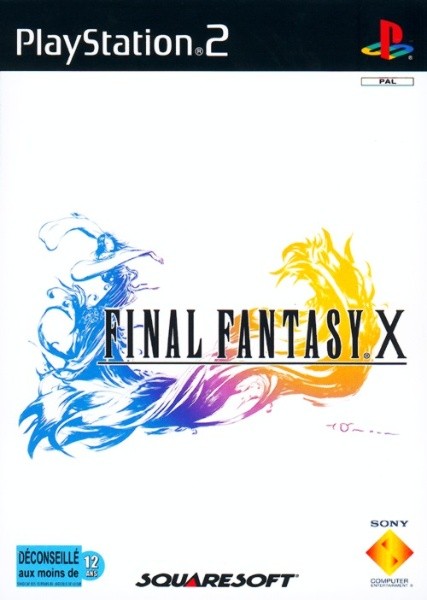 Genre : RPG
Multiplayer : 1 player
Year : 2002
Developer : Squaresoft
Publisher : Sony
Weekly games : 103

Tidus is a young athlete who lives in a futuristic city of Zanarkand - "the city that never sleeps". He plays blitzball, a ball game where players throw the ball while flying around. Suddenly, a terrible disaster happens. A huge dark wave engulfs the city, spawning monsters. Tidus comes in contact with the mysterious creature, and as a result finds himself in a different world, a thousand years into the future. The civilization he is used to doesn't exist any more. He learns that the world he knew was destroyed by Sin, a terrible being that is believed to be indestructible. Tidus meets a young summoner named Yuna, and joins her as a guardian on her quest to put an end to Sin.
Final Fantasy X is Japanese-style role-playing game set in a world somewhat similar to South Asia. Only individual locations can be physically explored; there is no "world map" in the game, and exploration is fairly linear. Enemy encounters are random; the game abandons the series' traditional ATB (active-time battle) combat in favor of a Conditional Turn-Based Battle system, in which the turns of the participants are determined by characters' stats and actions, with turn order displayed in the upper corner of the screen.
The game also departs from the usual leveling up system. There are no character levels in the game: instead, experience points received after battles can be allocated by the player directly to upgrade the characters' parameters. Each character has his or her special "sphere map", with straight or branching paths containing spots that increase the character's personal statistics, or teach him or her active and passive abilities. The characters are given distinct class attributes, and it is possible top switch between all the party members during the same battle. Monster summons (called aeons in the game) now behave like playable characters, have their own hit points (HP), and can fight for the party until defeated.
Conversations that occur during cutscenes have voice overs, for the first time in the series. The game features various mini-games, the most prominent of which are blitzball tournaments.
Alternative versions
In the same series
User Feedback