10
Castlevania Chronicles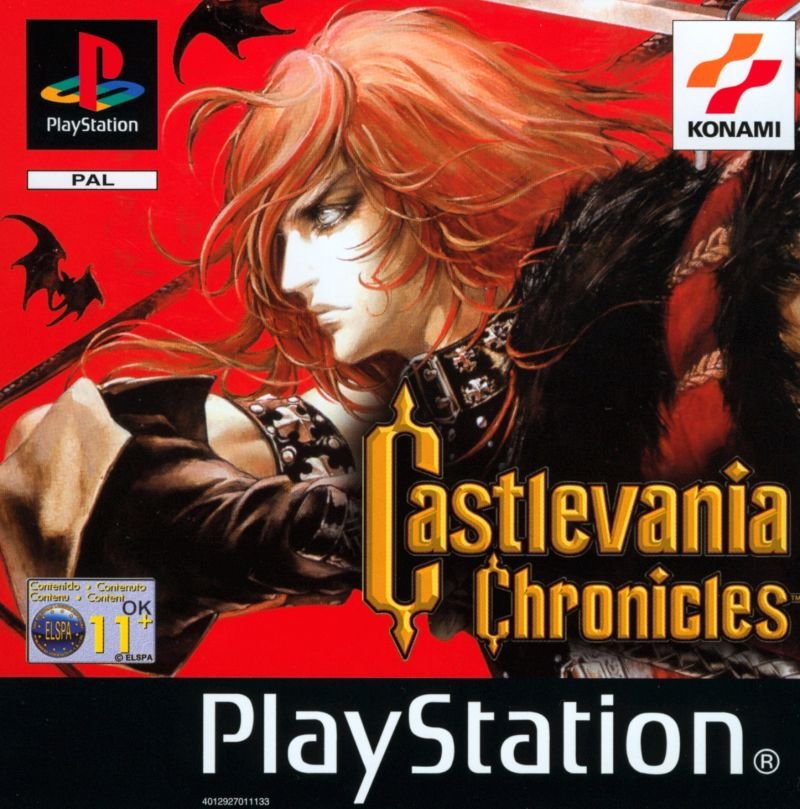 Console : Playstation
Language :

Genre : Action - Platformer
Multiplayer : 1 player
Year : 2001
Developer : Konami
Publisher : Konami
Weekly games : 2

Whenever Dracula rises from the dead, a Belmont is there, ready to invade the ever-changing castle and send Dracula back to the hell that spawned him. In this Castlevania adventure, the man who started it all once again returns to the stage. Simon Belmont will have to whip his way through the dark halls of the Lord Vampire's castle, taking down his minions and eventually doing battle with Dracula himself.
Castlevania Chronicles is the first opportunity a majority of U.S. gamers have to play one of the few Castlevania games that was never released stateside. Originally titled Dracula X68000, the game was released in Japan on the Sharp X68000 in 1993 and harkens back to the original days of the series on the NES and MSX computer. Simon Belmont will travel through eight levels, and even though several of the levels have different paths, they all lead to one final boss. Simon's quest will take him through the entry hall, into the underground dungeons, and past various ledges, courtyards, and passages that will eventually lead him to Dracula's tower. Along the way he will find hearts to power special weapons that will be familiar to Castlevania players, such as the boomerang, axe and dagger.
In addition to the Original mode, which is simply a straight port of the Sharp X68000 game, Castlevania Chronicles adds an Arranged mode. This version of the game offers some updated music and new graphics handled by Ayami Kojima, who was responsible for the visuals in Castlevania: Symphony of the Night. Also included is an interview with the game's producer, Koji Igarashi, and an art gallery of Kojima's work, which can be accessed after the game is completed.
There are no images in this album yet
Related videos
---
User Feedback