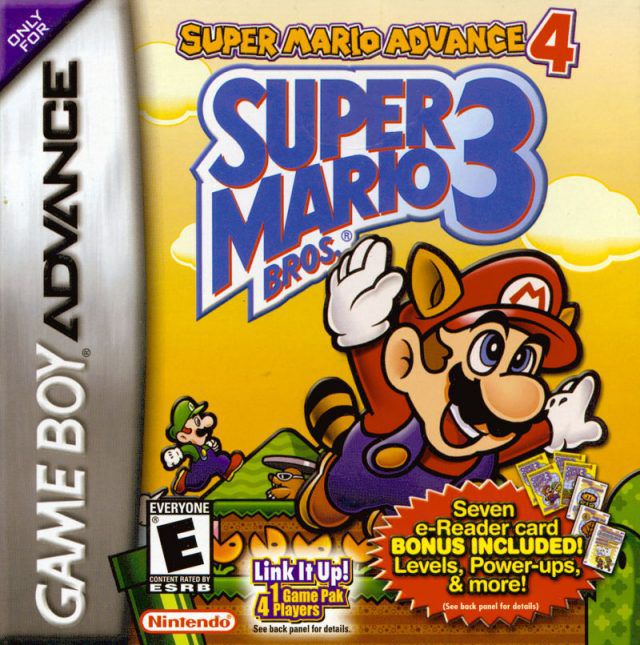 Console : Gameboy Advance
Language :

Genre : Action - Platformer
Multiplayer : 4 players
Year : 2003
Developer : Nintendo
Publisher : Nintendo
Popularity : 110

A combination of exciting platforming action, wild power-ups, and charming Mario style has made Super Mario Bros. 3 a classic. With Super Mario Advance 4: Super Mario Bros. 3, you have your chance to partake in the special adventure anywhere you go on your Game Boy Advance. Your mission is to rescue the Mushroom Kingdom monarchs who have been transformed into animals by Bowser and his mischievous offspring, and in the process save the princess kidnapped by Bowser. Traverse eight huge worlds and encounter fun minigames and frantic boss battles as you explore the first Mario game to use an overworld map
---
Signaler Jeu
Il n'y a pas encore d'image dans cet album

Tips :
This is a hack that unlocks all e-Reader exclusive levels for SMA4 : SMB3

If you read this message at the begining of the game: "Your saved data is corrupted." go to 'Options>Emulator>Save Type>' and select Flash 64K. Then reset your game so it can start correctly. Note that you have to go back to the old settings for other games.
---
Retour utilisateur