Resident Evil 5: Gold Edition
---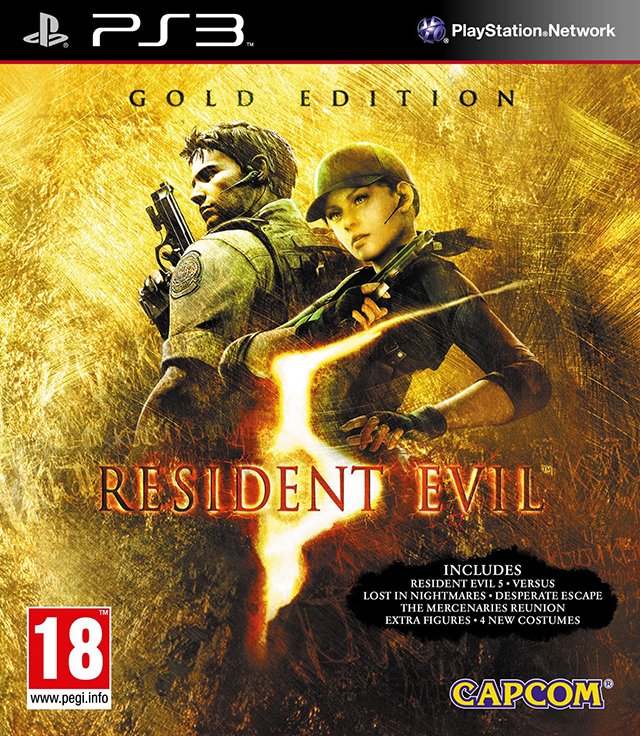 Genre : Action - Horror - Survival
Multiplayer : 2 players
Year : 2010
Developer : Capcom
Publisher : Capcom
Weekly games : 96

Chris Redfield returns in Resident Evil 5, five years after the events of Resident Evil 4. He is sent to Africa with agent Sheva Alomar to stop the sale of bio-weapons by Ricardo Irwing. They are attacked by locals infected with a parasite called "majini." The game maintains third-person gameplay and introduces a cooperative mode where a second player can control Sheva. The Mercenaries mode also makes a comeback, requiring players to survive while eliminating enemies to earn points.
Resident Evil 5: Gold Edition released exactly one year after the original version comes with the full game and a plethora of extras included.
Two new chapters are added; "Lost in Nightmares" which follows Chris Redfield and Jill Valentine as they enter the infamous mansion once again, adding the mood from the original Resident Evil to a gameplay of Resident Evil 5. "Desperate Escape" focuses on what happened to Jill after the fight with Chris and Sheba in the original Resident Evil 5.
Four new costumes are added, exoskeleton and warrior costume for Chris, and office lady and folklore costume for Sheba. Other additional content includes "The Mercenaries Reunion" mode where you try to defeat as many enemy within a time limit, "Versus" online mode, and ten new unlockable figures for a collection.
In the same series
User Feedback