1
Super Mario Sunburn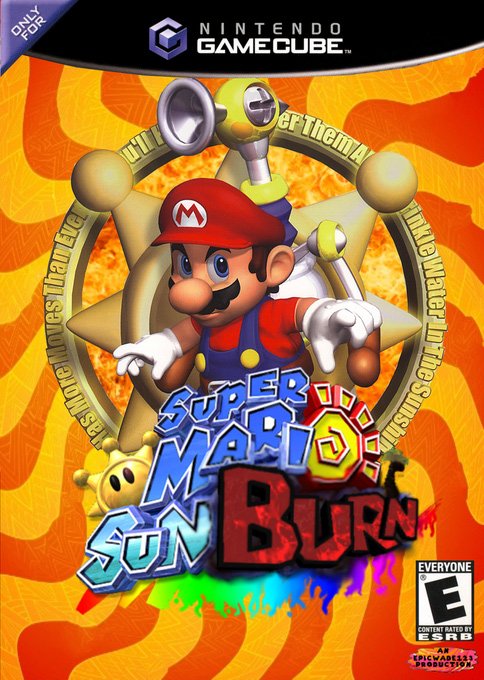 Console : GameCube
Language :

Genre : Action - Platformer
Multiplayer : 1 player
Year : 2021
Developer : Epicwade123
Weekly games : 2

Super Mario Sunburn is a project that has been in progress for about 2 and a half years. What does Super Mario Sunburn do? Essentially, it makes Super Mario Sunshine everything it should have been in 2002.
-Open world: Free travel from stage to stage.
-Multiple missions: You can collect shines out of order.
-No boot out: Collecting shines doesn't bring you back to the hub.
-Blue coins: Blue coin's have been put in multiple act's where possible.
-More coins: Added around 30-60 coins to every stage.
-Custom stages: Three new custom stages created by yours truly.
-Custom win conditions: The 70 shines patch will unlock Corona Mountain after collecting 70 shines. The Shadow Mario patch will unlock Corona Mountain after defeating Shadow Mario in all stages.
-Long jump has been added.
-Various other features: Restored ciao audio clip, restored shadow mario health bar, hover nozzle can move on ceilings, cutscenes skippable, and blue coins don't give you a save prompt, Hold z while exiting area to go back to shine select screen, and finally red coins count as two regular coins.
-An actual reward for getting all 120 shines in the form of new game +
There are no images in this album yet
---
User Feedback