2
Super Luigi Sunshine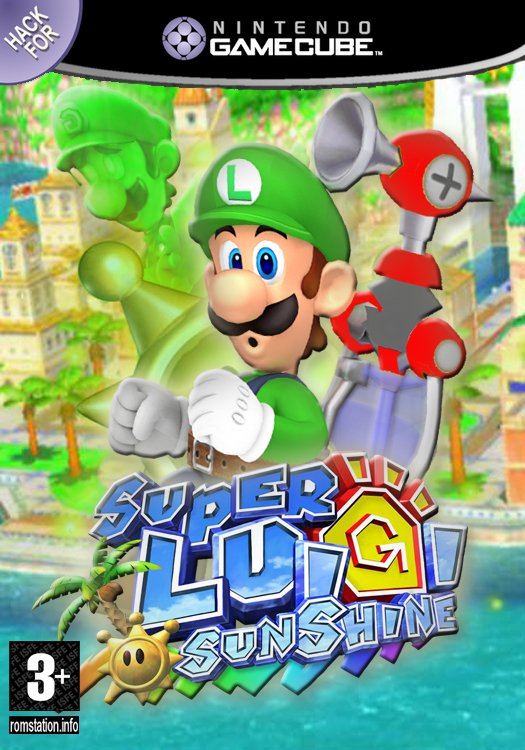 Console : GameCube
Language :

Genre : Action - Platformer
Multiplayer : 1 player
Year : 2021
Developer : Nintendo 64 Wizard
Weekly games : 2

The mod started by just replacing Mario's model with the Luigi model from Super Mario 64 DS, but a custom model to fit the Sunshine theme was eventually created along with many other features. Including Luigi voice-clips!
Shadow Luigi is supposed to resemble Gooigi; his bright green color is not the result of a modding limitation.
Further information :
(Ver 5.1)
All the FLUDD nozzles now render correctly.
The HUD icons for the hover, rocket, and turbo nozzles now have more accurate coloring to their corresponding models.
Luigi is now given a fire flower necklace to wear in place of the sun shirt.
A bug where graffiti 'M's instead of graffiti 'L's still showed up on mission 7 of Sirena Beach was fixed.
A bug where a random NPC in Delfino Plaza sometimes still called the graffiti 'L's graffiti 'M's was fixed.
---
User Feedback