3
The Legend of Zelda: Ocarina of Time - Chaos Edition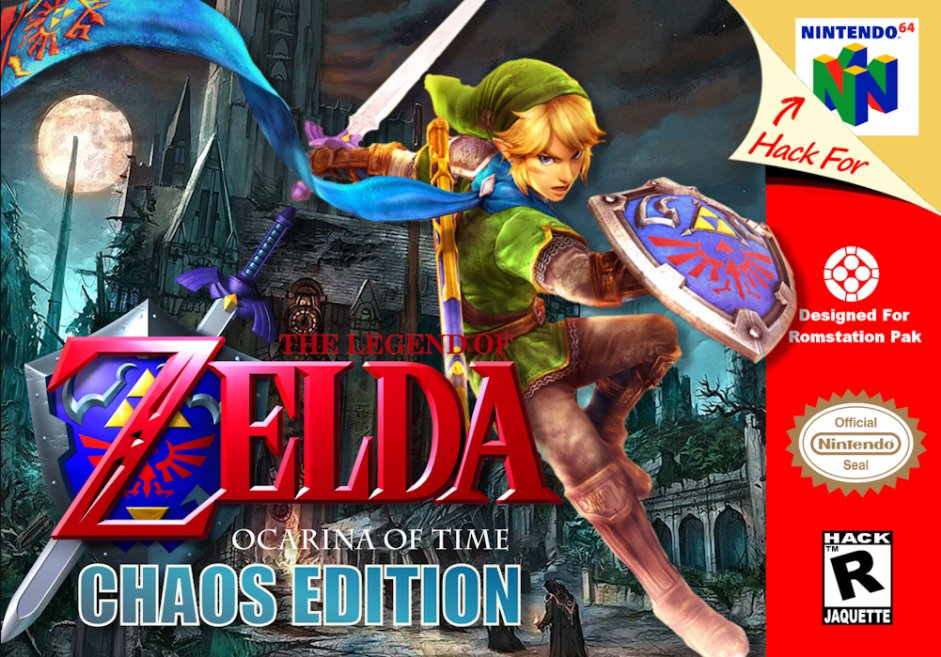 Console : Nintendo 64
Language :

Genre : Adventure
Multiplayer : 1 player
Year : 2015
Developer : Kaze Emanuar
Weekly games : 2

This is Ocarina of Time: Chaos Edition. Those of you familiar with Super Mario 64: Chaos Edition will be right at home, but for the rest of us, the short version is that it randomly turns assorted codes on and off. But there's so much more to it than that - a situation where you are constantly walking backwards at max speed while the camera bugs out and C-Right has overwritten your bombs with Farore's Wind isn't just possible, it's practically business as usual. Make no mistake, this is not a fun game by any stretch of the imagination. It is barely functional at the best of times, and an unplayable mess that requires an almost paranoid level of savestating and frame delimiters at its worst. Any text box could lead to a soft lock, the slightest movement can break scripting, and equipment needed to complete the game can be overwritten long before you ever acquire it. Frankly, the fact that even the Deku Tree can be beaten is a small miracle, forget the rest of the game.
There are no images in this album yet
---
User Feedback