4
Final Fantasy IV : The Complete Collection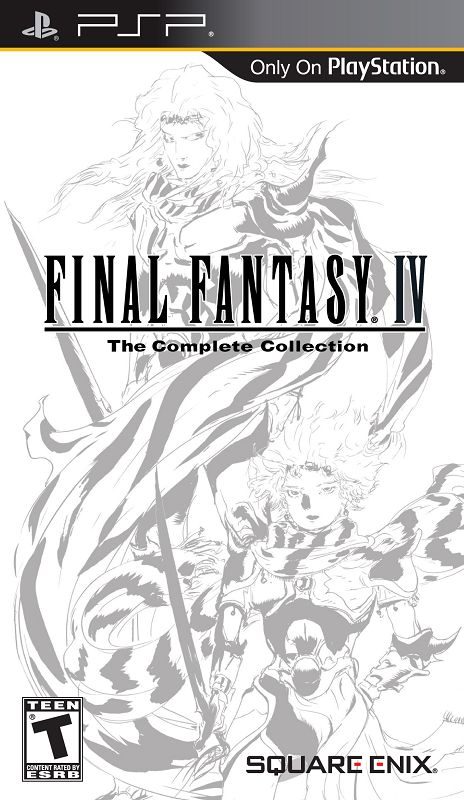 Offering the ultimate compilation of the FF IV saga, Final Fantasy IV Complete Collection offers Final Fantasy IV and its sequel The After Years into one package. A cast of unforgettable characters fight through one of the grandest stories ever told with stunning new graphics, a re-arranged, award-winning soundtrack, and bonus game features that provide the absolute FINAL FANTASY IV experience.
In Final Fantasy IV the kingdom of Baron begins employing unprovoked force to seize powerful crystals from peaceful nations. The dark knight Cecil – Lord Captain of Baron's elite force, the Red Wings – is ordered by his king to obtain the Crystals, but soon begins to question the monarch's motives. Enraged, the king accuses him of disloyalty, strips Cecil of his command, and sends him off to slay a mysterious beast that lurks in the nearby Valley of Mist. Cecil embarks on a fateful journey that will bring trials, betrayals, friendship, loss and self-discovery. Can Cecil open his eyes and become the man of honor that he must be?
Final Fantasy IV: The After Years, unravel a mystery told through the intertwining stories of a familiar cast of characters, and complete the Final Fantasy IV experience.
- Complete package of one of the most acclaimed RPGs of all time.
- An epic tale spanning nations, worlds and generations: Brand-new stories to further expand the revolutionary story line of Final Fantasy IV.
- All-new cast of friends, family and foes: Fall in love with Cecil, Rosa, Kain, Rydia and Edge again while getting to know Ceodore and a whole new cast of characters.
- Vibrant visuals and unforgettable melodies: Includes all-new 2-D graphics designed for the PSP system's 16:9 format. Also includes a new arrangement of one of gaming's most memorable soundtracks.
Further information :
To play in ITA language, the PPSSPP emulator must be set to English by default.

Translation version 1.1

Thanks to SadNES City Translations Team for this translation.

There are no images in this album yet
---
User Feedback