2
SUPER Naruto: Clash of Ninja 4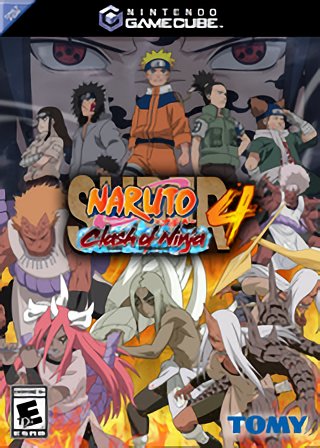 Console : GameCube
Language :

Genre : Fighting
Multiplayer : 4 players
Year : 2020
Developer : Seqing Team
Weekly games : 7

Fifteen years ago... November 21, 2005. Naruto Gekitou Ninja Taisen! 4 was released for Nintendo GameCube only in Japan... The game has a popularity at competitive stage level (Dozens). The December 26, 2020 a Team composed of The Cape, Sifo, GunBlaze, Stripper Vash, Kitesage, Psi-Hate, Sigma, Ploaj, Potato and Ada created this rom hack called SUPER Naruto: Clash of Ninja 4. New features include a menu + training mode fully translated into English, new costumes and stages like the Cell Arena and even a GameCube Arena! Fighting game connoisseurs will recognize it with back dashes, new strings, down grabs, air throws, rebalanced gameplay and new combos are available.
Further information :
The game has an active community: https://discord.com/invite/supercon4
---
User Feedback