1
Naruto Shippuden: Clash of Ninja Special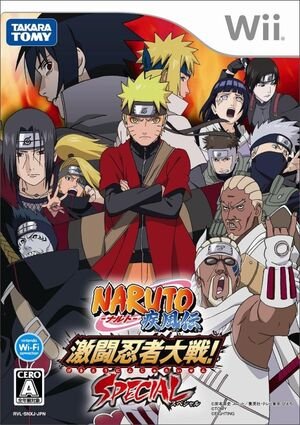 Console : Wii
Language :

Genre : Fighting
Multiplayer : 4 players
Year : 2010
Developer : Eighting
Publisher : Tomy
Weekly games : 5

Naruto Shippuden: Clash of Ninja Special is a fighting game based upon the Naruto series. The game controls mostly like a traditional 2D fighter where you are always locked on to your opponent and moving towards or away from him/her along a horizontal line, but you can sidestep to dodge attacks. As there can be more than one opponent at a time, you use a button to toggle between them. When attacking or taking damage, you build up a Chakra meter, which can then be used to perform extra powerful attacks where the game shows a short cut scene, or for some characters to morph into a more powerful form.
Further information :
Thanks to Kosheh,Chaos, Dragon 13 and Pizzano for their English translation.
---
User Feedback