Sega Rally Championship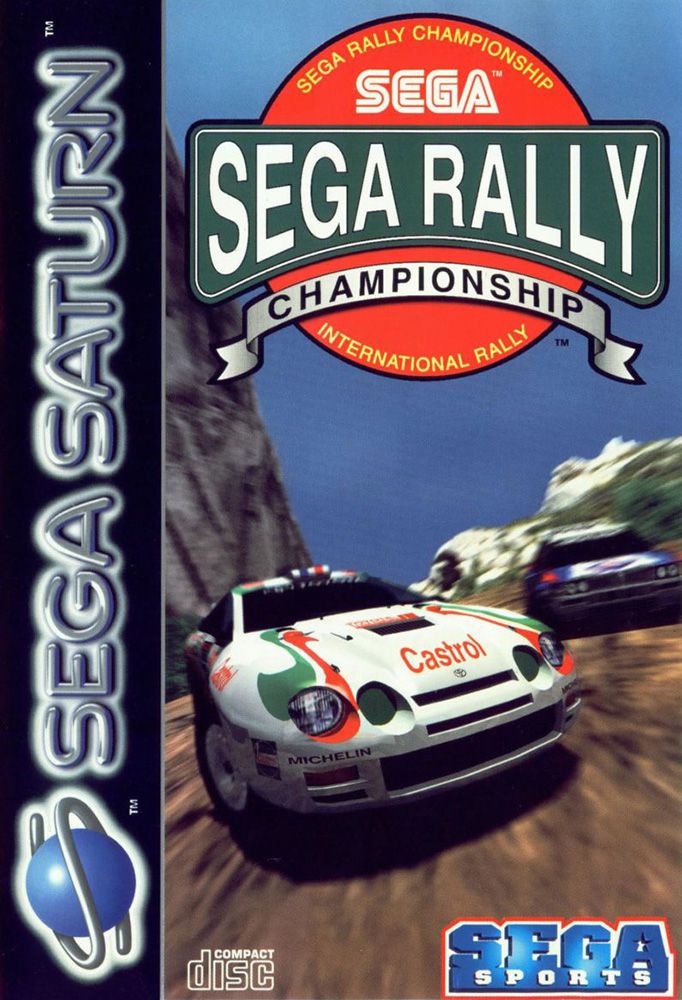 Console : Saturn
Language :

Genre : Racing
Multiplayer : 2 players
Year : 1996
Developer : Sega AM7
Publisher : Sega
Weekly games : 6

Sega Rally was a major success in the arcades, bringing rally-style racing to the masses before the Colin McRae games. Four detailed tracks have been created, with a succession of stomach-churning bends and jumps, and you can choose from 3 different cars. As well as the main championship, there is a time-trial mode featuring a ghost car to beat, so you always know how your run compares with your best-ever. Two machines can be linked for multi-player action. The handling of the cars is unrealistic, to put the focus on action and instant playability.
A version for the PlayStation 2 was bundled as a box set with Sega Rally 2006 in Japan and Asia. This is a straight port of the Model 2 version with some adjustments for the PlayStation 2 hardawre. Only the arcade mode is available and extra settings of the Saturn and PC versions are absent, however it is currently the most accurate home port of the game available.
Related videos
---
User Feedback