Sega Ages 2500 Series Vol. 29: Monster World Complete Collection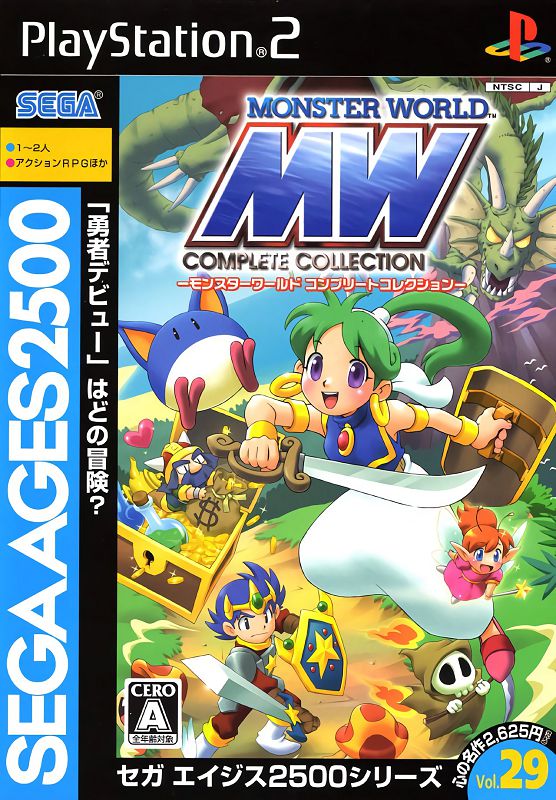 This game is a compilation featuring a selection of Wonder Boy games, namely those released on Sega platforms. Though there are only six games in the series, various ports and international releases are included, bringing the total number of releases included to 16. Also included are artwork galleries, instruction manuals and Japanese/overseas variants (bar the English version of Wonder Boy in Monster Land). With the exception of both versions of Wonder Boy in Monster Land and Monster World IV all of the versions of the games included are playable in English or have a separate English release included for the same console (for example, the Game Gear releases and Wonder Boy in Monster World's Mega Drive release).
Interestingly, the Sega Master System version of Wonder Boy III: The Dragon's Trap is included in this collection, despite never being released in Japan. The game nevertheless supports the FM Sound Unit add-on, meaning this is the first time the general public could hear this game with its FM soundtrack (without resorting to emulation).
There are no images in this album yet
---
User Feedback