Sega Ages 2500 Series Vol. 01: Phantasy Star Generation: 1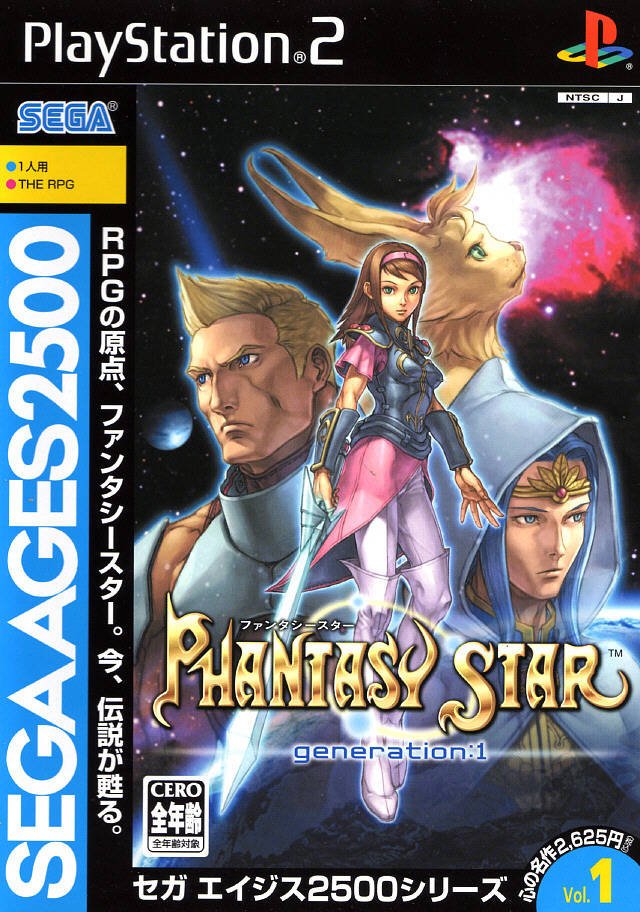 Console : Playstation 2
Language :

Genre : RPG
Multiplayer : 1 player
Year : 2003
Developer : 3D Ages
Publisher : Sega
Weekly games : 3

Phantasy Star Generation:1 is a remake of Phantasy Star. The remake retains many cardinal aspects of the original, including story, characters, basic battle system, and first-person 3D dungeon navigation. However, the remake has a noticeably more linear progression, generally not allowing free-roaming and exploring locations outside of the order prescribed by the plot. Typically, specific dialogues are now needed to trigger an event that would lead the player to the next destination. Instead of one dungeon key that allows exploring any dungeon, each one has a particular key that has to be obtained in a unique fashion. Also, several locations that were optional in the original game are now mandatory.
There are some gameplay-related changes and additions: there are more weapons, more levels to gain for the characters, additional items and spells, as well as combo attacks which can be performed by equipping various crystals in addition to a specific weapon. Other changes include updated graphics (pre-rendered for towns and overworld, real-time 3D for dungeons), as well as more dialogue and characterization. It is now possible to talk to companions and engage in longer and more varied conversations with the NPCs in towns.
Further information :
Translation Version 2.1.

A huge thanks to Kyence for this translation.

There are no images in this album yet
---
User Feedback