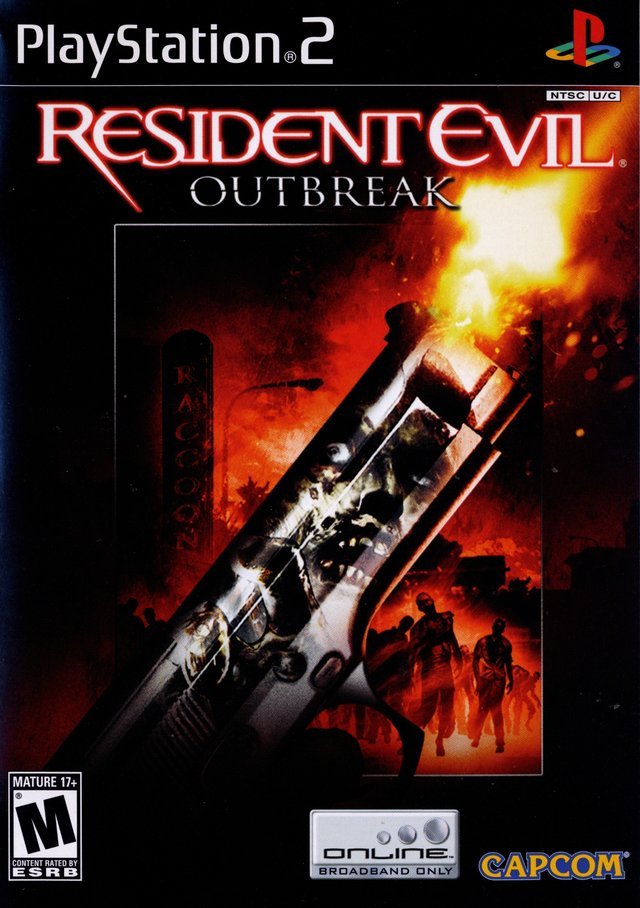 Multiplayer : 4 players
Year : 2004
Developer : Capcom
Publisher : Capcom
Weekly games : 8

Resident Evil Outbreak returns you to the Umbrella Corporation's disaster that consumed Raccoon city. You play one of eight ordinary citizens of Raccoon city attempting to survive the carnage caused by the T-Virus. When attacked by enemies the amount of T-Virus in the player character's body increases; if this reaches 100% they become a zombie. The player can defend themselves with a range of weapons including pipes, handguns and rocket launchers.

There are five different scenarios in this game. Initially only one is open to you, this is concerned with the outbreak in the city, but upon its completion further scenarios with different plots and locations become available.

Gameplay is similar to the previous Resident Evil games. It consists mainly of exploring, solving puzzles, finding items and of course surviving. This is also the first game of the resident evil franchise that can be played on-line, with up to four people playing cooperatively in order to survive.
There are no images in this album yet
Alternative versions
In the same series
User Feedback