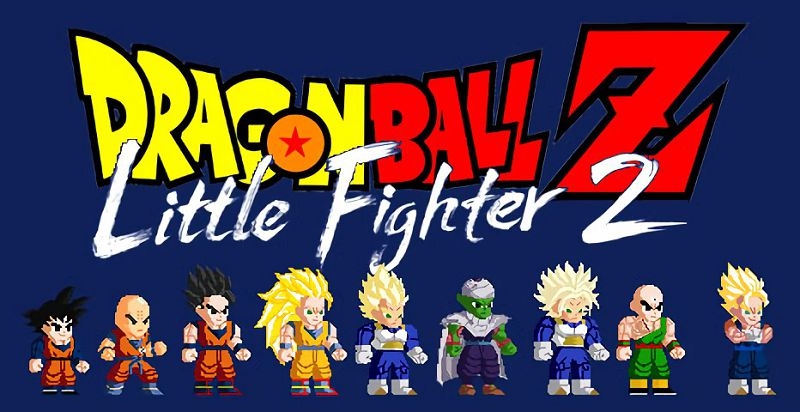 Console : PC
Language :

Genre : Fighting
Multiplayer : 8 players
Year : 2014
Developer : bashscrazy
Popularity : 3

Halfway between Street Fighter and Double Dragon, Little Fighter 2 is the worthy descendant of Little Fighter. Up to eight mini-combatants, human or computer, compete in memorable distributions of pies, chestnuts, chestnuts and large potatoes.
The goal was/is to make a HUGE DBZ game with a HUGE character roster kinda of like Dragon Ball Z Budokai Tenkaichi 3.
There are currently plans for about "80 characters." Why is that in quotation marks you ask? Because Vegeta, SS Vegeta, SS2 Vegeta and Majin Vegeta count as 4 different characters. So instead of counting Vegeta as 1 character I will count the total number of characters as 9 Vegeta characters.
Each character will have unique stats in terms of their attack, defense and speed. Some characters will also have enhanced regeneration abilities like Piccolo, Cell and Majin Buu.
Originally I planned a level system where characters in the same level will have the same attack and same defense, but I'm thinking of changing that and making it even more varied! We will see how things go!
Further information :
Version 0.2.8

If the game doesn't work, download : VISUAL C++ 2005.

CHANGELOG v0.2.8:

- 1 New Character "Trunks" (Armour).
- Added NEW BG: Time Chamber / ROSAT.
- Removed BG: Trunks Arrival.
- Krillin Major Overhaul.
- Modified EXE art.
- Minor changes.
- New Moves.

Game files

Dragon Ball Z Little Fighter 2 2019/03/22 39.31MB

There are no images in this album yet
---
User Feedback