One Piece Unlimited Cruise: Episode 2 - Mezameru Yuusha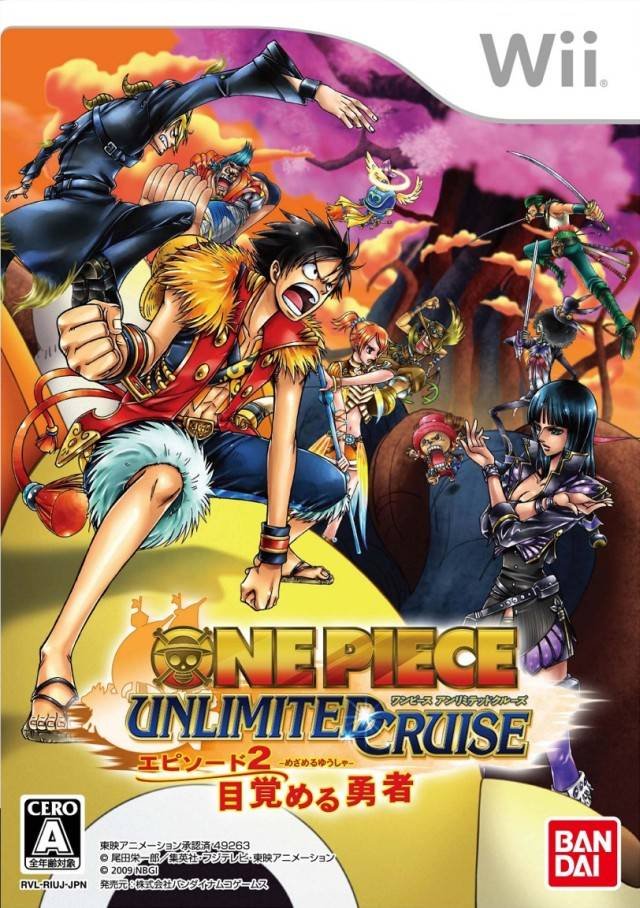 Console : Wii
Language :

Multiplayer : 2 players
Year : 2009
Developer : Ganbarion
Publisher : Bandai Namco
One Piece Unlimited Cruise: Episode 2 - Mezameru Yuusha is an action adventure game based on the One Piece anime and manga series. The game continues the story from One Piece Unlimited Cruise: Episode 1 - Nami ni Yureru Hihou. At the end of the first game Gabri expended all of his powers to save the Straw Hat crew. The game starts with Gabri transforming into an orb and urging the crew to flee back to the ship. The crew is now determent to restore him to his former self.

In the game take control of the members of the Straw Hat crew. These are Monkey D. Luffy, Roronoa Zoro, Nami, Usopp, Sanji, Tony Tony Chopper, Nico Robin, Franky and Brook. Various islands have to be explored and the player has to beat-up enemies including sub and end bosses. On the island various items can be found that can either be directly used or crafted into something else. The player can also catch fish with a fishing rod, catch insects with a net and brake up rocks with a pickaxe.
There are no images in this album yet
---
User Feedback