2
One Piece Unlimited Cruise 1 : Le Trésor sous les Flots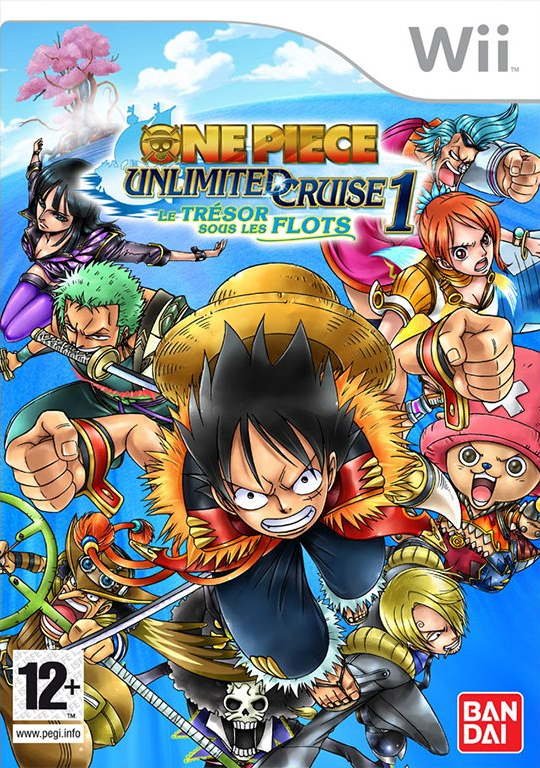 Console : Wii
Multiplayer : 2 players
Year : 2009
Developer : Ganbarion
Publisher : Namco Bandai
Weekly games : 16

Introducing the ultimate One Piece game filled with adventure, battles, and a touching storyline! While at sea, the Straw Hat Pirates encounter waters that are guarded by a mysterious ancient civilization. Thus begins a grand voyage across the many islands that are centered around a large mystic tree, with a storyline that spreads over two games!
The game features the Straw hat crew, fully up to date with the manga as of just after the Thriller Bark story arcs( Brook is on the crew from the beginning of the game) and features a new story written specifically for the game by Eichiro Oda the series creator. The game is a third person action/adventure and features a variety of characters, nine playable in total, Luffy, Zoro, Chopper, Sanji, Nami, Nico Robin, Brook, Franky and Usopp, as well as a character specific to the game (who is not playable) Gaabri.
The game sees the player controlling the straw hat pirate ship adventuring on four mystery islands, all of which contain plants that must be sought out and provide treasures when beaten, each plant spawns a copy of one of the crews previous enemies, from Bartholemew Kuma to Captain Kuro they are all present and accounted for, although some of them are secret.
During gameplay, players can collect a significant amount of items, from mineral ore, to bugs, fruit, sticks and blocks of stone, with which the players can create items for their own use, or repair existing items. The main creations include cooking food items, making weapons or repairing storyline specific items, and making medical equipment. In addition to this, Franky can build bridges, or remove other obstacles if you give him enough materials, and some materials/items must be sacrificed in order to unlock new areas through the storyline.
There are no images in this album yet
---
User Feedback