Super Mario Bros: P-Switch Predicament
3
Download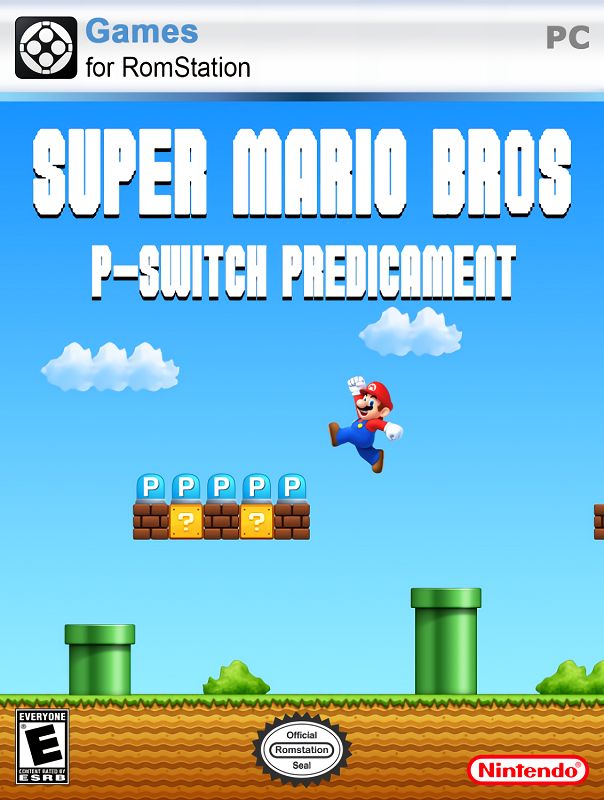 Console : PC
Language :

Genre : Action - Platformer
Multiplayer : 1 player
Year : 2015
Developer : Vimimin
Popularity : 3

A civilization thought to be dormant... A world in chaos... Only one man, a mustached man, can save the universe from itself.
That's right, Dr. Robotnik! Nope, actually, t-that was wrong oops. ACTUALLY, it's Mario! He's here to set things right! Someone has tampered with the peace of the P-Switch in their homeland of the P-Switch Peninsula (man, that's such a weird word to spell, don't you think?) and now he's gotta stop them...
But there may be far more sinister forces working against him. Entire fangames... Warped together... Who could possibly be behind such a fiendish activity?!
P-Switch Predicament is a joke game that is made by Vimimin. It stars Mario, who is trying to stop whoever is breaking up the peace of the P-Switch in P-Switch Peninsula. The engine used in this game is a replica of an early version of the Hello Engine. The levels in the game are based off of many different fangames that have been released on MFGG.
Further information :
Complete Version.

Game files

Super Mario Bros: P-Switch Predicament 2017/03/09 24.50MB

There are no images in this album yet
---
User Feedback