SMW2+2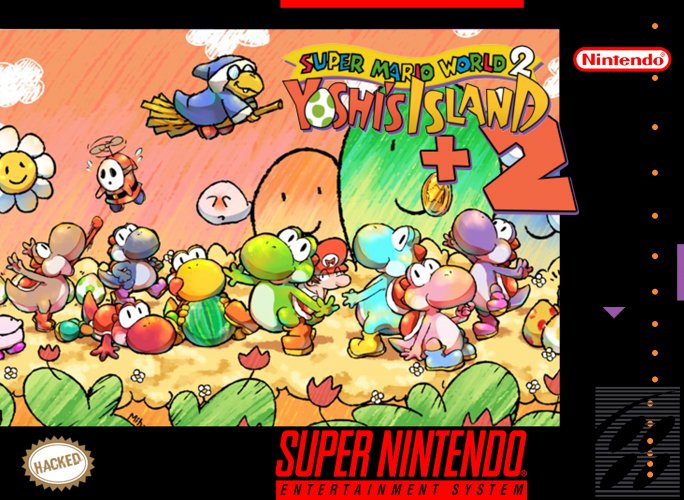 Console : Super Nintendo
Language :

Genre : Action - Platformer
Multiplayer : 1 player
Year : 2008
Developer : Golden Yoshi
Weekly games : 1

SMW2+2 is the second Super Mario World 2: Yoshi's Island hackrom made by Golden Yoshi, started in 2007 and finished in 2008. It contains 50 brand new levels playable through 5 worlds. The story is slightly different: once they discover Baby Mario, Yoshis decide to call upon the Chosen One to face Kamek. Albeit they don't really know his identity, they know the Chosen One watches over and protect them, as well as having an immense amount of power. Why has Kamek kidnapped these babies? And just who is this mysterious Chosen One? You will find out when you play.
Other features:
- extra and secret levels unlocked by scoring 100% on each world;
- every Yoshi now has its own boot colors, as seen in the introduction scene, as well as black and gray Yoshis, playable in extra and secret levels;
- a pit of 50 trials, inspired by the Pit of 100 Trials in the Paper Mario series;
- custom level icons.
There are no images in this album yet
---
User Feedback