7
Super Luigi 64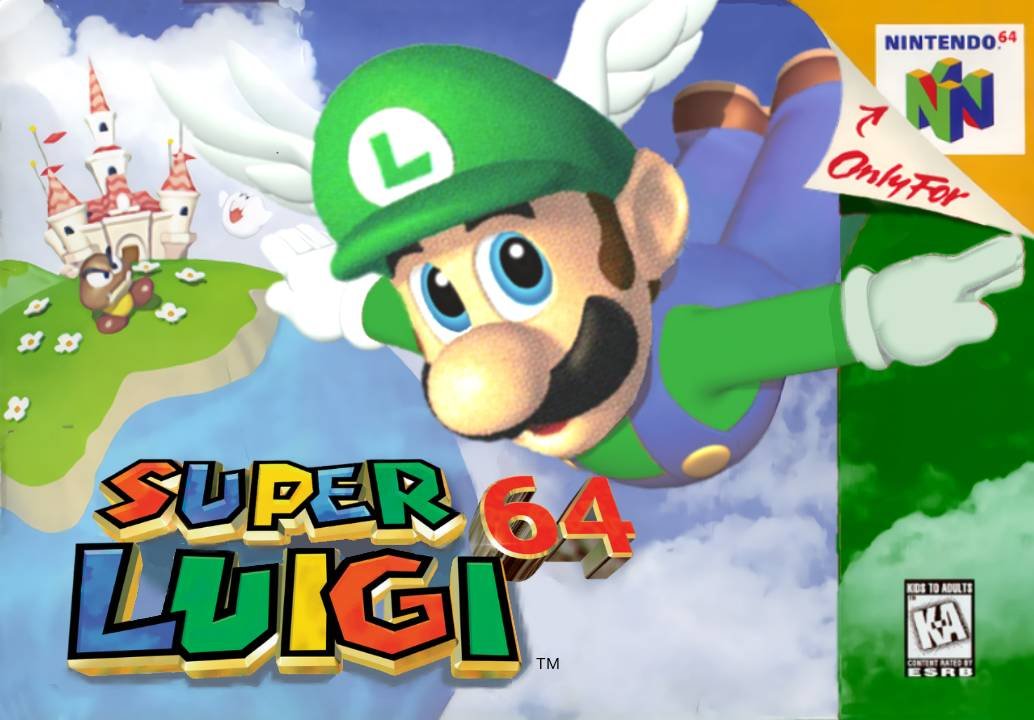 Console : Nintendo 64
Language :

Genre : Action - Platformer
Multiplayer : 1 player
Year : 2021
Developer : PimpUigi
Weekly games : 6

This is a rom hack for Super Mario 64 that lets you play as a Finalized version of the Gigaleak Luigi as the Nintendo developers would have had him in the game in 1996. The prophecy of L is Real 2401 was true, and 24 years + 1 month after Super Mario 64 was released, the official Nintendo model for Luigi was leaked online.
While Cjes made a wonderful Super Luigi 64, King Geoshi Koopshi improved upon it in Super Luigi 64 1.1, and through those efforts True64 brought us Super Luigi 64 2.0, PimpUigi still felt there had simply not been a way to play as Luigi the way Nintendo would have made him in 1996. Meaning before Mario Kart 64, before Super Mario 64 DS, or Luigi's Mansion. What would Nintendo have done with Luigi in Super Mario 64? Well this summer that prophecy gave us our first glimpse of such a thing, and in this updated Super Luigi 64 you will find the official Nintendo model for Luigi! (finalized by the talented and patient Marshivolt)
Presented here, 100% complete, with extra coding to add widescreen support for GlideN64 & Jabo 1.6 with the black circles around the HUD icons finally removed, PimpUigi proudly bring you Super Luigi 64 - Definitive Edition.
Further information :
Essential: In Project64, click on "Options" and then on "Settings" in the "Options" tab, uncheck the box "Hide advanced settings".
Then it is necessary to return in the settings, there there will be much more tab, click on "Settings of the rom", and put the size of the RDRAM to 8mo.

-Credits
Luigi Model: Nintendo
Luigi Model Finalization: Marshivolt
Life Icon: Andrat, PimpUigi, Marshivolt
Updated Goddard Head: SunlitSpace542 and ElectroMew
Peach Voice: Snowxanya
Yoshi Programming: Kaze Emanuar
Luigi Voice: Charles Martinet
"Luigi" voiceline: Nintega Dario
Luigi Course logo, Luigi Power Meter, and Luigi silhouette: Dude64
File Select Glyphs, Title screen Logo, Goddard background: Cjes, King Geoshi Koopshi, CyberTanuki, True64 and their team

There are no images in this album yet
---
User Feedback