6
Tekken 3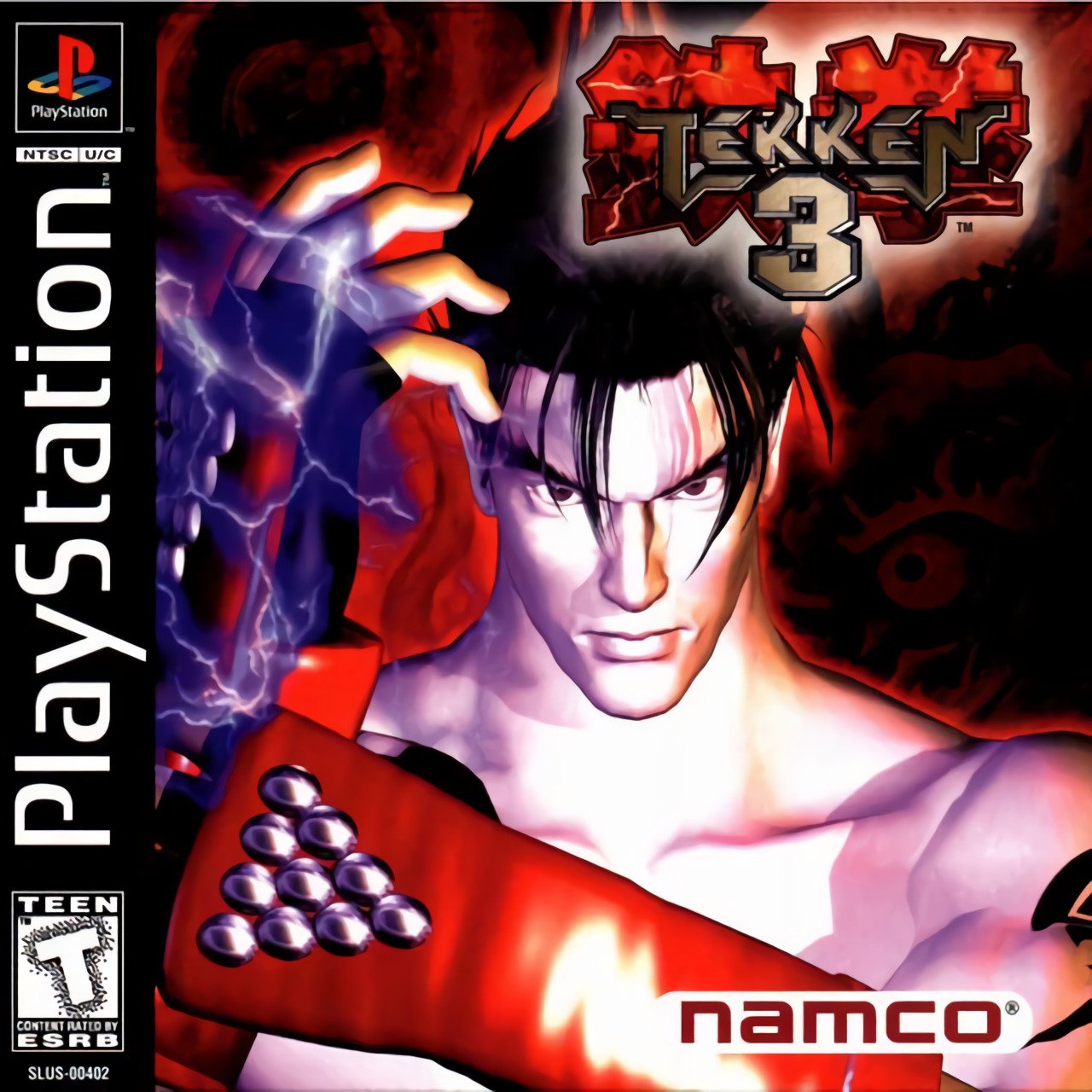 Console : Playstation
Language :

Genre : Fighting
Multiplayer : 2 players
Year : 1998
Developer : Namco
Publisher : Namco
Weekly games : 132

Tekken Force, a paramilitary organization protecting the Mishima karate fighters, is nearly obliterated by the might Ogre. Heihachi Mishima's only hope is his grandson Jin Kazama, who lives with his mother Jun, unaware of his legacy. When Ogre attacks his home and presumably kills his mother, Jin seeks out his grandfather and learns the martial arts of the family. On his nineteenth birthday, Heihachi announces the King of the Iron Fist Tournament 3, hoping to use Jin to remove Ogre out of his way.
Tekken 3 is a versus fighting game similar to its predecessors in the series. Differences include prominently featured side-stepping, allowing characters to retreat into the background and back during fights, new combo throws, and reduced jumping capabilities aiming for more realistic combat. Fifteen new characters have been added to the roster. Also included are two minigames, Tekken Force (a beat-em-up stage that unlocks a new character) and Tekken Ball, a beach volleyball variant where characters are hurt by the ball.
There are no images in this album yet
---
User Feedback