Sega Ages 2500 Series Vol. 18: Dragon Force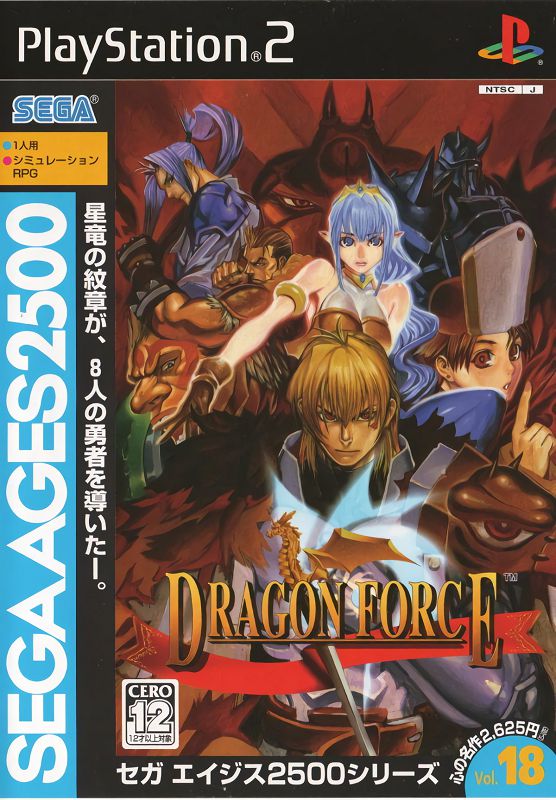 Console : Playstation 2
Language :

Multiplayer : 1 player
Year : 2005
Developer : MBI
Publisher : Sega
A remake of the Saturn RPG-Strategy hybrid Dragon Force, in which you get to select 6 of the generals that rule each kingdom of the world of Legendra, and engage in a divine campaign to prevent the resurrection of an ancient demon.
The game uses the standard "world map/battle view" couple of interfaces with the difference being that gameplay is divided in real-time phases in which you must perform all your actions in real time before your timer runs out. 2D animated cutscenes signal each major plot event as well as introduces new generals that can be added to your armada. Each general has its own army with its strengths and weakness as well as unique magic powers, plus many generals have feuds or alliances with other generals so you must consider weaker but friendlier generals that allow you to form alliances.
For the PS2 re-release new polygonal elements have been introduced (such as a 3D world map) and the original 2D artwork has been cleaned up. New quests, characters and items have been included and the 2D cutscenes have been completely redone with complete voiceovers.
There are no images in this album yet
---
User Feedback