Transformers Animated : Le Jeu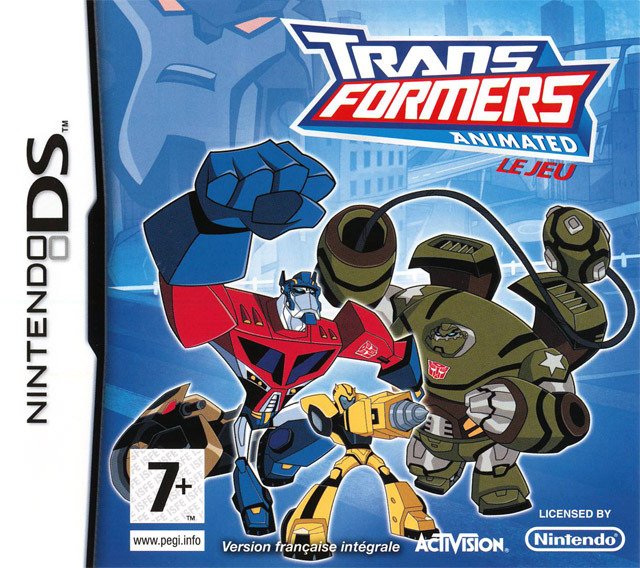 Based on the Cartoon Network animated television series of the same name, TRANSFORMERS Animated, available exclusively for the Nintendo DS, offers an exciting action-adventure experience.

- Experience Transformers Animated in a whole new way in this action-adventure game based on the animated series and featuring many of the fan-favorite characters and environments.
- Instantly switch between AUTOBOT team members using their special skills and unique, customized weapons to defeat enemies and overcome challenges.
- Working as a team and combining the abilities of each AUTOBOT is the key to collecting all three ALLSPARK shards before the DECEPTICONS.
- Experience high-speed, slot car race-inspired driving as they traverse a fictional 22nd century Detroit in several fast-paced driving challenges.
There are no images in this album yet
---
User Feedback