Naruto: Uzumaki Chronicles 2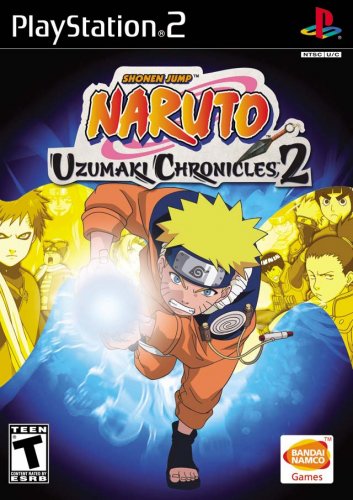 Console : Playstation 2
Language :

Multiplayer : 2 players
Year : 2007
Developer : Racjin
Publisher : Bandai Namco
- A brand new tale arrives as Naruto faces different challenges to defend the Hidden Leaf Village and surrounding villages from the evil force trying to dominate it. An ancient organization, which was thought to have been disbanded, is alive and in search of orbs to resurrect a mechanical terror. It's now up to Naruto and all of the Hidden Leaf Genin to join forces with those of the Hidden Sand Village to stop this menace.

- Unlike its predecessor, Naruto: Uzumaki Chronicles 2 is not mission-based. The game plays similar, though. The versus mode and the mission mode have a lot of replayability, despite Uzumaki Chronicles 2 being a shorter game to beat. Sasuke and Kakashi are playable in the game as well, depending on the actions taken by the player.
There are no images in this album yet
---
User Feedback