Install and manage your games directly from the RomStation application.
Phantasy Star III: Generations of Doom
---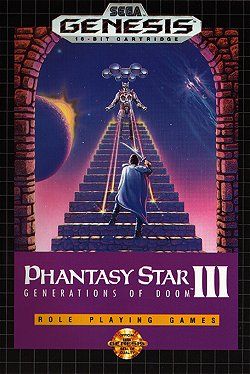 Ever wonder what Electronic Gaming Monthly, GamePro and other popular magazines thought of your favorite 8-, 16- and 32-bit games? Now you can find out, thanks to Review Crew! This is the only show on the internet that is willing to go back in time to find out what old school critics thought of retro games at the time. Did they pan your favorite game? Did they love something terrible? Find out every week as Defunct Games presents Review Crew!
Few role-playing games are as epic as Phantasy Star III on the Sega Genesis. Spanning 100 years and three generations, Sega's 16-bit RPG was a big deal in 1991. But did the game live up to its lofty ambitions or simply confuse the critics. We turn to Electronic Gaming Monthly, Mega Play, GamePro, MegaTech and other old school magazines to find the answers.
(NOTE: Although we occasionally cut for length, no other edits are made to the review. Defunct Games does not change any of the wording, grammar or punctuation use. Also keep in mind that our score is the average of all critics at the time, not just the sample that is reprinted on this page. If you still have more questions, I recommend you check out the Review Crew FAQ, where we address the review guidelines, converting scores, magazine covers and more.)
Alternative versions
In the same series
User Feedback