Install and manage your games directly from the RomStation application.
Phantasy Star II: Anne's Adventure
---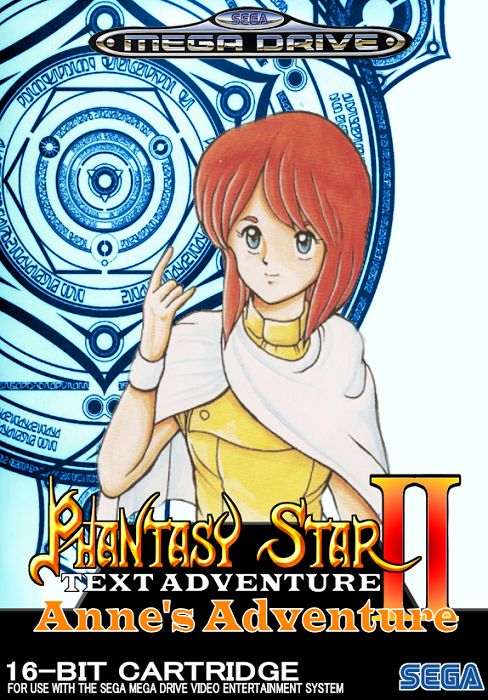 Phantasy Star II: Text Adventure est une série de huit jeux vidéo mêlant rôle et aventure sortis en 1990 uniquement au Japon sur Mega Drive via son modem le Sega Meganet.
Ces 8 jeux étaient donc disponibles via téléchargement et ne sont pas sortis du territoire japonais. Ils sont également très peu connus du grand public.
Ces fictions mettent en scène les principaux personnages de Phantasy Star II.
Phantasy Star II - Anne's Adventure est un de ces 8 jeux:
Amy sur les versions européenne et américaine. Elle vient de terminer son stage à l'hôpital de River Town et est devenu un véritable médecin. D'une nature très calme, elle se consacre à aider tous ceux qui ont besoin de son aide médicale. Son chapitre a lieu au printemps de l'année interstellaire 1284, peu de temps avant les événements de Phantasy Star II. Son histoire nous donne une idée sur la raison qui a poussé ce personnage à devenir un médecin et ce qui l'a fait décider à venir en aide aux victimes des bio-monstres.
There are no images in this album yet
In the same series
User Feedback