Street Fighter II Movie
1
Download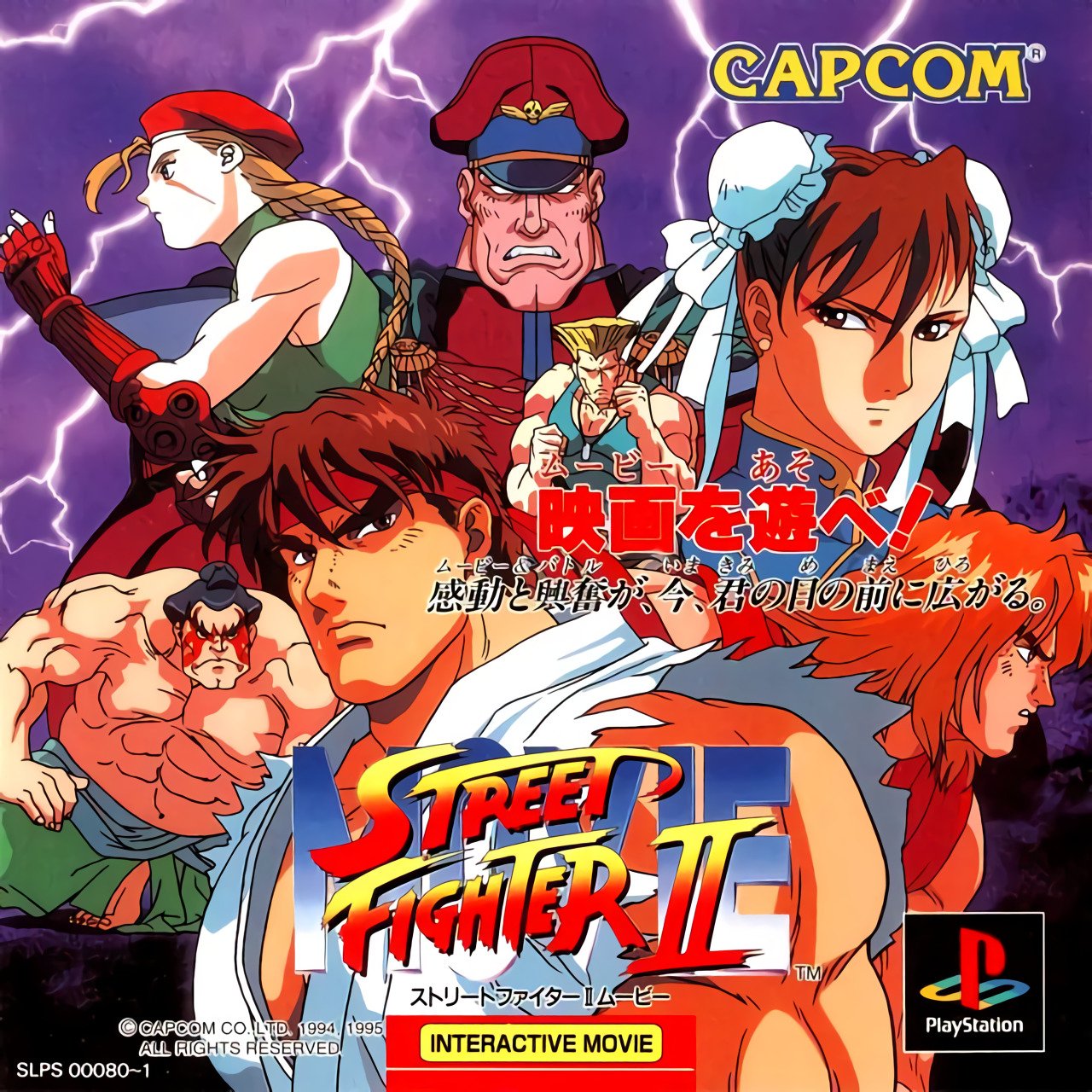 Console : Playstation
Language :

Genre : Action
Multiplayer : 2 players
Year : 1995
Developer : Capcom
Publisher : Capcom
Street Fighter II Movie is an Adventure game, developed and published by Capcom, which was released in Japan in 1995.
The player takes control of one of Shadaloo's Cyborgs, and is given the mission to record data on fighters from around the world.
The gameplay consists of watching FMV clips from the actual movie and analyzing them using the "search" command. On each stage, the player has a limited amount of time to analyze their surrounding as much as possible in order to gather the most data. The player can take pictures, and if he does so when characters are fighting, it enhances the Cyborg's power. Several battles from the movie are included, as well as some extra animated scenes exclusive to this game.
Near the end of the game, the Cyborg will face Ryu in a one-on-one battle. This segment is done in traditional Street Fighter fashion and uses the same gameplay system as Super Street Fighter II Turbo, with the Cyborg having access to Ken's moveset. The fight is only one round and the difficulty will depend on the player's performance during the "main" game. There are three possible endings depending on the outcome of this fight.
The player can keep track of their Cyborg's development via a save file or through a passcode. The game also features a battle mode, where the players can test their Cyborg's current abilities against a virtual hologram of Ryu. There is also a versus mode, where both players control Cyborg. Another feature is the gallery mode, which contains character profiles, design sketches and storyboards from the anime movie.
Il n'y a pas encore d'image dans cet album
Related videos
---
Retour utilisateur