Ultra Street Fighter IV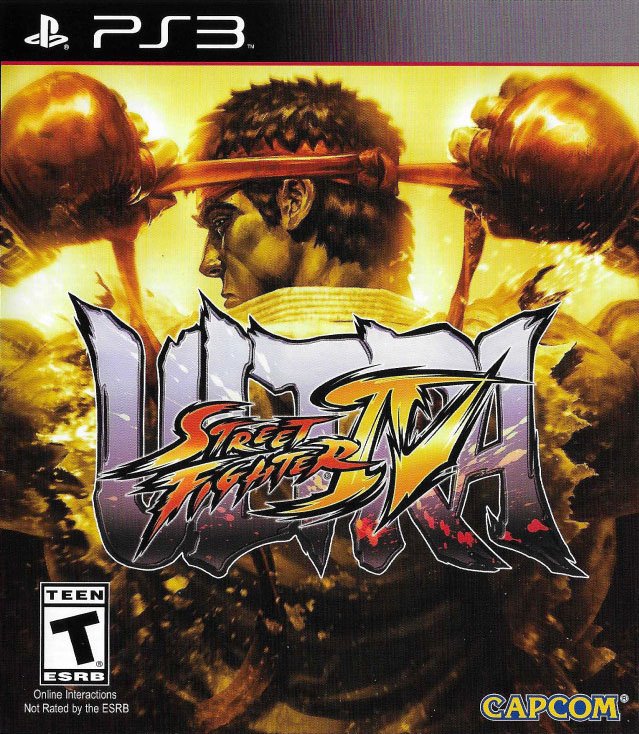 Console : Playstation 3
Genre : Fighting
Multiplayer : 2 players
Year : 2014
Developer : Capcom
Publisher : Capcom
Weekly games : 89

Ultra Street Fighter 4 is a 2.5D fighting game and the 4th update to the Street Fighter IV series. It features five additional characters, stages and character tweaks based on community feedback. This title update also features brand new modes.
Ultra Street Fighter 4 features 3 new mechanics - Ultra Combo Double, Red Focus Attack and Delayed Standing. Ultra Combo Double allows players to choose both of their character's Ultra Combos at the cost of doing less damage. This gives players more options in their tactics and play styles. Red Focus Attack is a Focus Attack that absorbs multiple hits. By holding the usual Medium Punch and Medium Kick buttons, plus the Light Punch button, the player's character will flash red as they charge their Focus Attack. It is still subject to the same weaknesses as the former with Armor Breaking moves and throws. Delayed Standing allows players to alter the timing of their character's wake-up, when they are getting back on their feet. By pressing any two buttons when the character is slammed down in a hard knockdown (similar in the fashion of performing a Quick Stand), the character will take a few extra frames to get back on their feet, disrupting the wake-up game of the attacking opponent.
In addition to new gameplay mechanics, there are new modes available for use: Elimination and Online Training. Elimination is an improved Team Battle mode for online play, bearing great resemblance to the three-on-three survival style from the King of Fighters series. Online Training makes its return from Street Fighter X Tekken, allowing for players to train together online.
Ultra Street Fighter 4 adds five new characters - four have been seen previously in Street Fighter X Tekken. Elena - princess of an East African nation that has a cultural tradition of fighting, Hugo - giant man raised on a farm in Germany, where he was fed mainly on potatoes, Poison - friend and manager of Hugo, Rolento - former member of the special forces unit, the Red Berets In addition USF4 adds one new character. Decapre - one of twelve Shadaloo assassins and bodyguards - The Dolls
The update adds six new stages, all of which come from Street Fighter X Tekken. The stages are: East Asia: The Pitstop 109 Europe: Blast Furnace North America: The Half Pipe North America: Mad Gear Hideout South America: Cosmic Elevator Unknown: Jurassic Era Research Facility
There are no images in this album yet
---
User Feedback