Gokujou Parodius Da! Deluxe Pack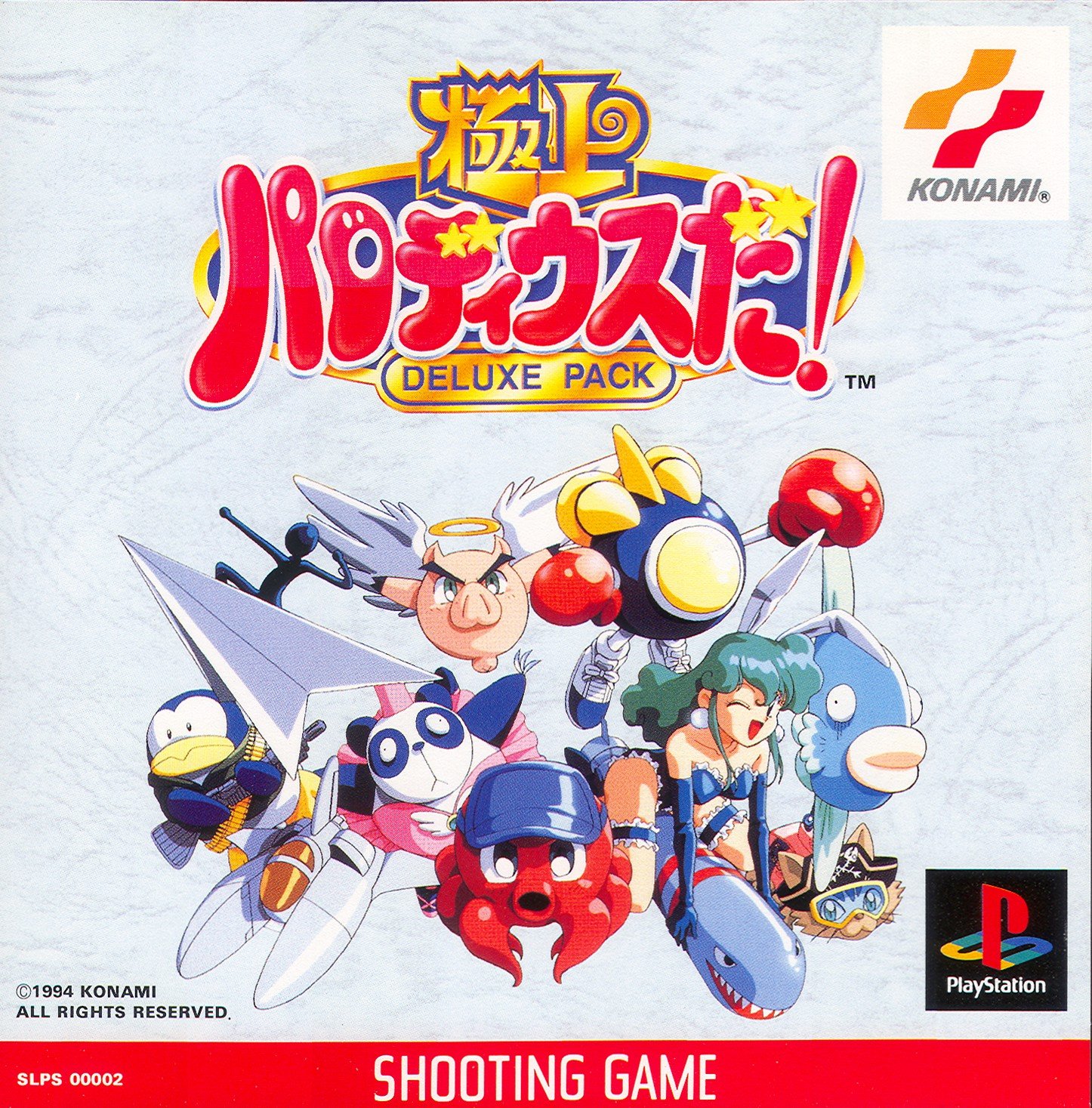 Console : Playstation
Language :

Genre : Compilation - Shoot'em up
Multiplayer : 2 players
Year : 1995
Developer : Konami
Publisher : Konami
Weekly games : 1

This compilation collects the first two arcade incarnations of Konami's shoot'em'up parody series on one disc: Parodius Da! and Gokujyou Parodius.
Parodius Deluxe Pack (simply called Parodius in Europe), released in Japan in 1994 for PSX and 1995 for Saturn, contains arcade-perfect versions of Paroidus Da! (aka Parodius 1) and Gokujyo Parodius (aka Parodius 2).
Parodius was named thus because it is a PAROdy of GraDIUS. The very first Parodius game, I believe, appeared on the MSX. The first game in the normal series, Da!, appeared in the arcades in 1990, and was soon after ported to Game Boy, Famicom, PC Engine, Super Famicom, and X68000, and of course the Deluxe Pack later. The second one, Gokujyo, appeared in the arcade in 1994, and was only ported to Super Famicom before the Deluxe Pack.
The original Parodius game (Da!) has four charaters to choose from: Vic Viper, Octopus, Twinbee, and Pentarou. The second one (Gokujyo) has those four (Octopus is called Takosuke), as well as Hikaru, Mambo, Michael, and Koitsu. Also in Gokujyo the second player has the counter parts Lord British, Beriaru, Winbee, Oranachon, Akane, Samba, Gabriel, and Aitsu
There are no images in this album yet
---
User Feedback