5
Metal Gear Solid 3: Snake Eater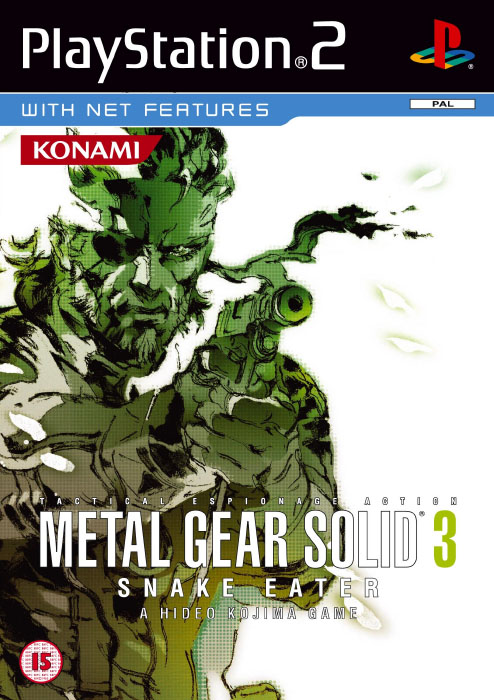 Console : Playstation 2
Genre : Action - Stealth - Adventure
Multiplayer : 1 player
Year : 2005
Developer : Konami
Publisher : Konami
Weekly games : 22

The Cold War, a situation created after the Second World War when the world was torn between East and West, is about to heat up as Soviets got their top scientist, Nikolai Stepanovich Sokolov, back due to agreement with the US government for withdrawing the nuclear missiles from Cuba. Now, with Sokolov in their hands, they're up to developing a powerful new weapon, and upon realizing the urgency of the situation, CIA formed a plan to recapture Sokolov. They dispatch the covert FOX unit to Sokolov's research facility, located to the south of the great Soviet fortress of Groznyj Grad. Led by former SAS member Major Zero, FOX is a next-generation special-forces unit that operates both as a specialized combat group and as a covert intelligence outfit. The FOX unit's modus operandi is to send a single agent, backed by radio support from afar, into enemy territory to carry out solo sneaking mission.
August 24, 1964, a lone soldier swoops down from out of the blue. The man's code name is Naked Snake. It's a one-man war now, and the future of the world may now rest entirely on his shoulders.
Metal Gear Solid 3: Snake Eater is the prequel to the entire Metal Gear series. Most of the series' defining gameplay elements have been carried over. As before, Snake must use stealth and wits rather than brute force to infiltrate enemy zones and eliminate his major adversaries. Action set-pieces and boss battles that require the player to figure out the enemy's weakpoints and employ unique tactics to defeat him are also present.
Several notable gameplay features have been added. Unlike the previous games, much of the action in this installment takes place in a large outdoor environment, the (geographically inaccurate) jungle. Snake is able to use camouflage: climb trees, hide in tall grass, or wear clothes that make him less noticeable. Snake can also grow tired and hungry; collecting rations or even hunting wild animals for food is necessary. He can sustain injuries (for example, breaking an arm), which must be treated in a specific way, as opposed to the single health bar of the predecessors.
There are no images in this album yet
---
User Feedback