LEGO Le Seigneur des Anneaux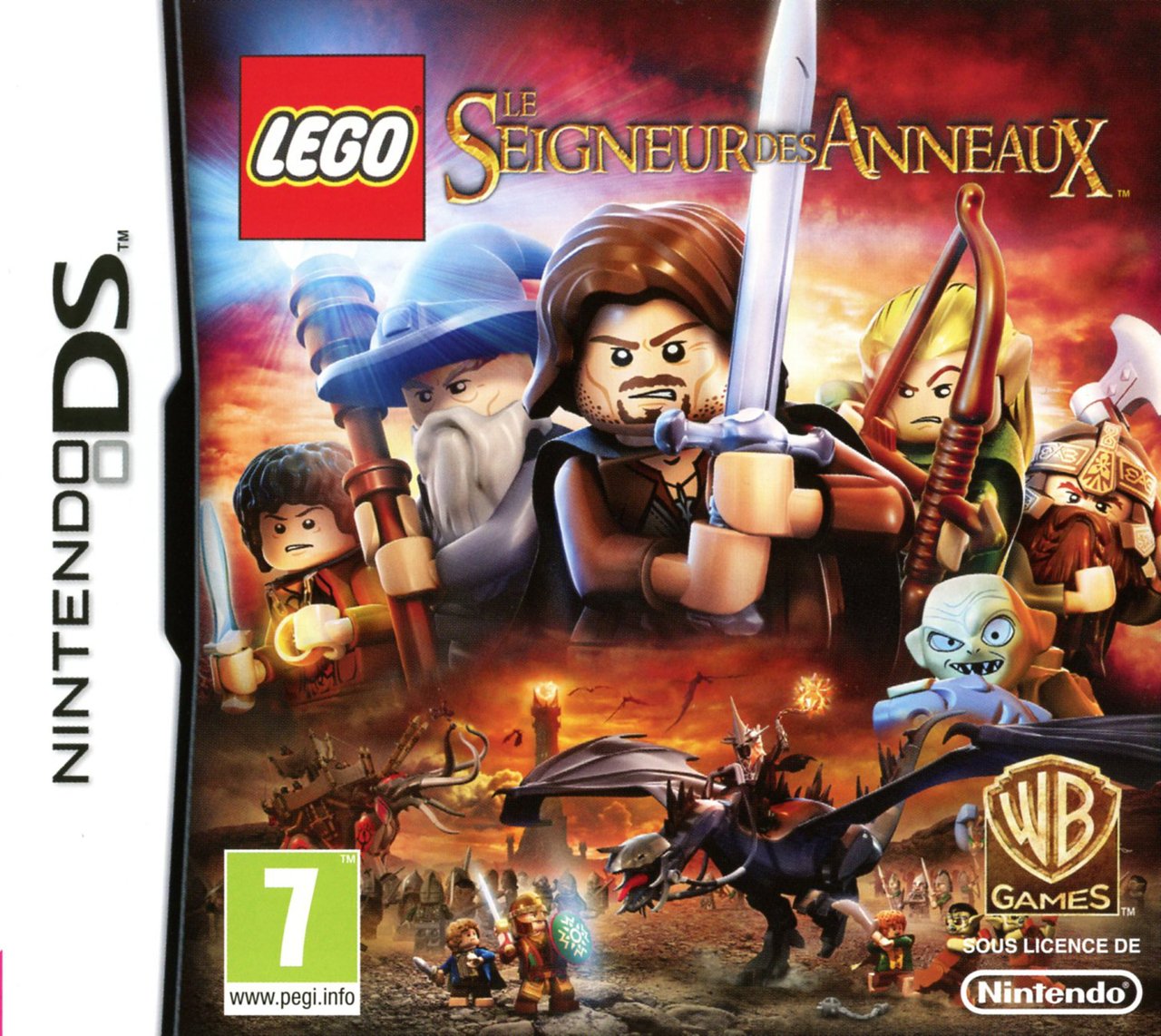 Console : Nintendo DS
Multiplayer : 1 player
Year : 2012
Developer : Traveller's Tales
Publisher : Warner Bros. Interactive Entertainment
Weekly games : 4

The Nintendo DS version of LEGO The Lord of the Rings (based on Peter Jackson's film trilogy, and in turn based on J.R.R. Tolkien's fantasy books) follow the same storyline as its home console cousins, where players must help Frodo Baggins and his friends travel from their peaceful home in the Shire to the perilous Mount Doom to destroy a powerful ring created by the antagonistic Sauron.
Like various LEGO games, players control a variety of characters using the control pad across several levels in an open-world environment, completing a set of quests along the way. Players also need to utilise special items like the Light of Eärendil, Elven rope and a wide arrange of weaponry to defeat several enemies (especially in the dark region of Mordor).
Unlike previous LEGO games, character biographies are also scattered throughout the levels that give players general summaries for each unique character. Red Bricks are also scattered and can unlock special abilities with the Extras menu.
While the slapstick humour is absent in these games, the DS version still retains the family-friendly approach as the home console versions.
---
User Feedback