Tomb Raider Legend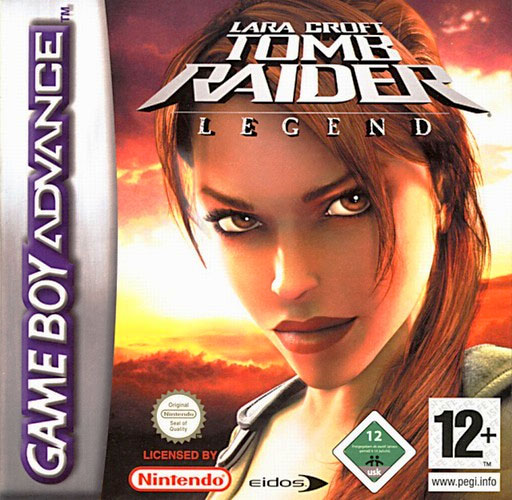 The GBA version of Lara Croft Tomb Raider: Legend is a side-scrolling platform game more similar to the DS version instead of the 3D console versions by a different development studio. Unlike the previous GBA game in the series, a side view is used instead of more titled, overhead camera perspective.
The plot is the same as the console versions. In a search for the relic Lara Croft travels through Japan, Bolivia, England, Kazakhstan, Ghana and the Himalayas. She get some new tools in this game to help her during the search for the relic. The PDA for instance, provides real-time statistics and updates on objectives. The grapple hook can be used to swing over pits and also captures enemies. A headset is used to keep contact with Zip who follows Lara through the cam and informs her about new objectives when they become available.
Lara can also jump, attack with her guns, and she needs to swing to new platforms, avoid obstacles and take out enemies and animals in her way. Timing and precision is essential to reach platforms, much like the early Prince of Persia games. New guns are collected when enemies drop them, but this does not change the sprite of the weapon Lara is holding. There are also a number of vehicle sequences where Lara is driving a bike.
The cut-scenes that progress the story are shown as pages from a comic book, with bubble dialogue. After collecting treasure, it can be exchanged in the main menu to unlock a number of mini-games, cinematics, character profiles, cheat codes and a time trial mode to complete levels as fast as possible.
There are no images in this album yet
---
User Feedback