The Lord of the Rings: The Fellowship of the Ring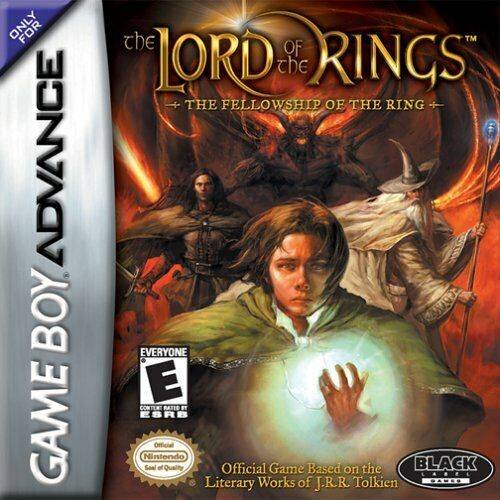 Console : Gameboy Advance
Language :

Genre : RPG
Multiplayer : 1 player
Year : 2002
Developer : Pocket Studios
Publisher : Black Label Games
Weekly games : 3

Based on the legendary novels by the late JRR Tolkien, you take control of the Fellowship as they follow a path of evil to the steps of Mount Doom, in order to cast the One ring of Sauron back into the depths of the volcano, in turn destroying the evil that lies within it. This first in a trilogy follows Frodo and the fellowship as they begin their journey to Mount Doom, only to find that what lies ahead may be too much to handle.

For the Game Boy Advance RPG, you must battle your way past the Ringwraiths in turn based style (similar to Final Fantasy and the like) action, including the ability to cast spells (thanks to Gandalf) as well as solve puzzles and deliver messages to many of Middle Earth's characters.

Unlike the movie trilogy, this adaption of the tale includes characters not seen on the big screen, including Tom Bombadil and others, as well as including many of the songs written by Tolkien as puzzles.
There are no images in this album yet
---
User Feedback