12
Pokémon Girls Hunter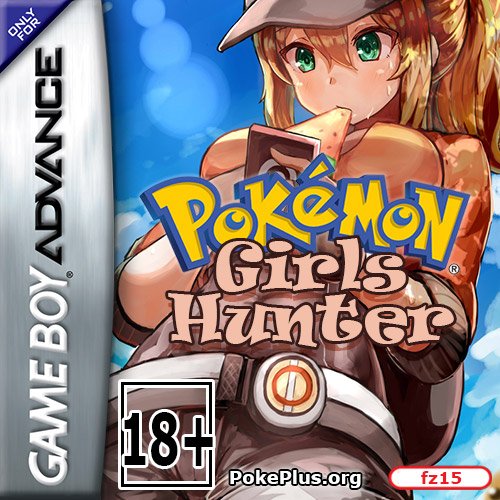 Console : Gameboy Advance
Language :

Multiplayer : 1 player
Year : 2019
Developer : fz15
Weekly games : 102

Pokemon Girls Hunter is a GBA Hack Rom and based on Pokemon Fire Red by fz15. First, It's an R-18 Game and not for the kid.
In Puela Region, Team Rocket have invented Human Balls, these special Pokeballs can be used to capture human girls. This makes Team Rocket much powerful than how they were. To stop them, Cassie, a police officer of Puela, decided to ask for her old friend's help. Her friend Seda traveled the whole Puela long time ago, so she is an experienced Trainer. From now on, Seda will travel the whole Puela to help Cassie to catch all evil girls in Puela.
Features:
A whole new region called Puela.
About 50 kinds of catchable girls.
Most girls have three forms: Normal form, naked form and tied up form(Some special girls don't have alternative forms).
Two bad ends(Losing to Team Rocket/Losing on the Mummy Tower will cause the bad ends, they actually destroys the save file if you save in the bad end events, so do make sure to save before these bad ends happen.)
About 10 kinds of catchable Pokemorph girls.
Further information :
Changelog 12/3/2021:

Fixing Corriner's form changing methods
The fixed glitches includes:
-The player's icon on the world map.
-The glitchy script of the league gatekeepers.
-Many girls' pokedex entry and base stats.
-The broken Pheromone Box in Victory Road.
-And so on…

There are no images in this album yet
---
User Feedback