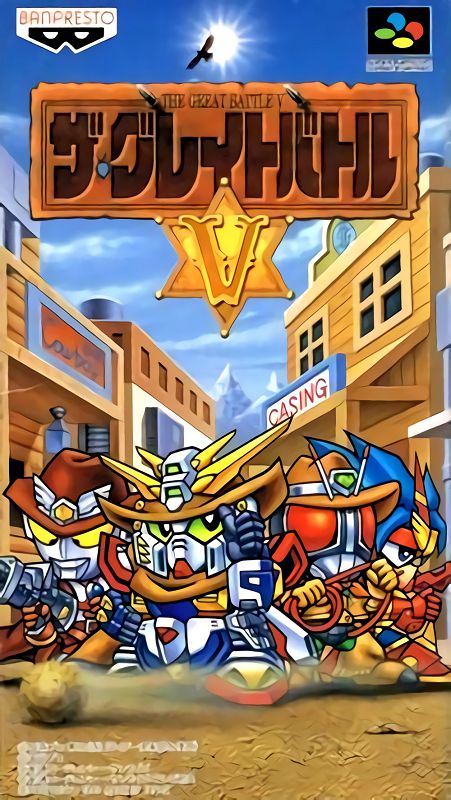 Console : Super Nintendo
Language :

Genre : Action - Platformer
Multiplayer : 2 players
Year : 1995
Developer : Sun L
Publisher : Banpresto
The Great Battle V is an action game for the Super Famicom and the fifth game in The Great Battle sub-series, which in turn is part of the larger Compati Hero Series that combines the universes of Ultraman, Kamen Rider and SD Gundam.

This game sees the four main characters - Ultraman, Kamen Rider, SD Knight Gundam and Fighter Roar - fight their usual enemies on a Wild West planet. The levels are split between 2D side-scrolling platformer/action stages and third-person shooter stages that resemble those from Natsume's popular Wild Guns.
Further information :
Translation version 1.2

Thanks to Aeon Genesis for this translation.

Il n'y a pas encore d'image dans cet album
---
Retour utilisateur