Kamen Rider: Dragon Knight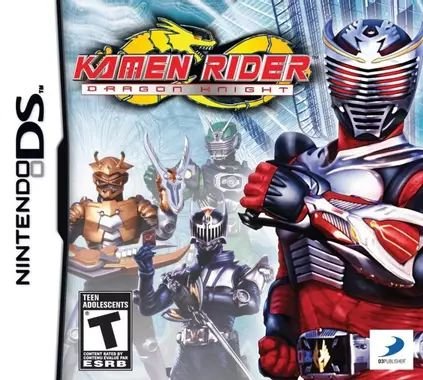 Play as 13 Kamen Riders
Based on the TV series of the same name, Kamen Rider Dragon Knight is an intense action game where you will have the opportunity to experience the exciting adventure of Kamen Rider. Choose from one of the 13 Kamen Riders, and go into battle in the world of Ventara to stop the plot of General Xaviax.
- Play as the 13 Kamen Riders from the Kamen Rider Dragon Knight TV series, each with their own contracted beasts, Advent cards and special abilities.
- Over 100 exciting missions on Ventara will test your Kamen Riders' skills.
- Compete against your favorite Kamen Riders in a unique combat system using Contract Beasts and Advent Cards.
- Earn additional Advent Cards, unlock additional abilities and level up your characters for use in multiple game modes.
- Simple yet versatile controls allow players of all skill levels to perform their favorite Kamen Rider moves from the series.
There are no images in this album yet
---
User Feedback