Test Drive 6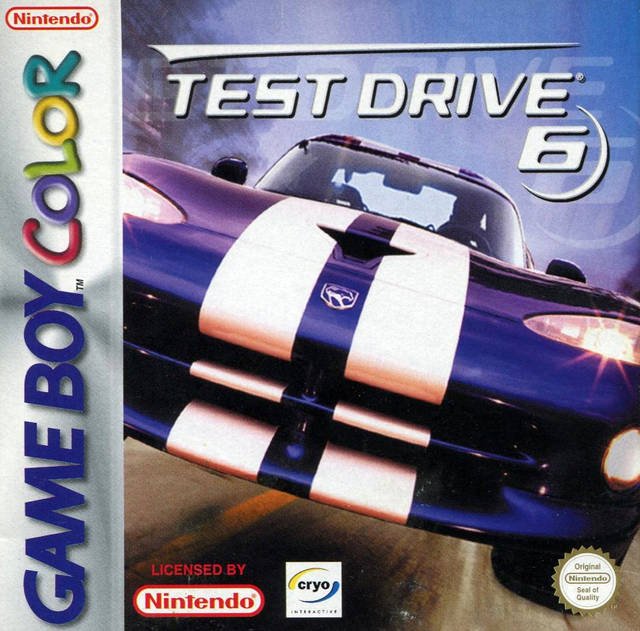 Test Drive 6 on the Game Boy Color adapts the console version to the handheld's capabilities, with a limited selection of cars and tracks and the perspective changed to a top-down view.

The games includes 12 licensed sports and muscle cars (down from over 40 in the console version) and 24 tracks set in 12 cities to select from. The selection of game modes is based on that from the main game as well: there are single races, tournaments and the cop chase mode. Tournament mode consists of seven different cups, which have to be won in order. The easier cups begin with only two laps, increasing to eight laps in the later ones. Winning cups unlocks tracks for the single race mode. Winning races earns money and upgrade points. Money is used to buy new cars and the upgrade points can be spent on better acceleration, traction or top speed as well as to buy power bursts, which give short speed boosts in a race. Progress is saved via battery.

The cop chase mode offers four special police variations of the regular cars and is played on tracks unlocked in the tournaments. The goal is to hand out tickets to other cars on the track within a time limit of one minute by ramming into them with the siren activated. Each ticket gains $500 that add to the winnings from the tournaments.
There are no images in this album yet
---
User Feedback