Test Drive : Eve of Destruction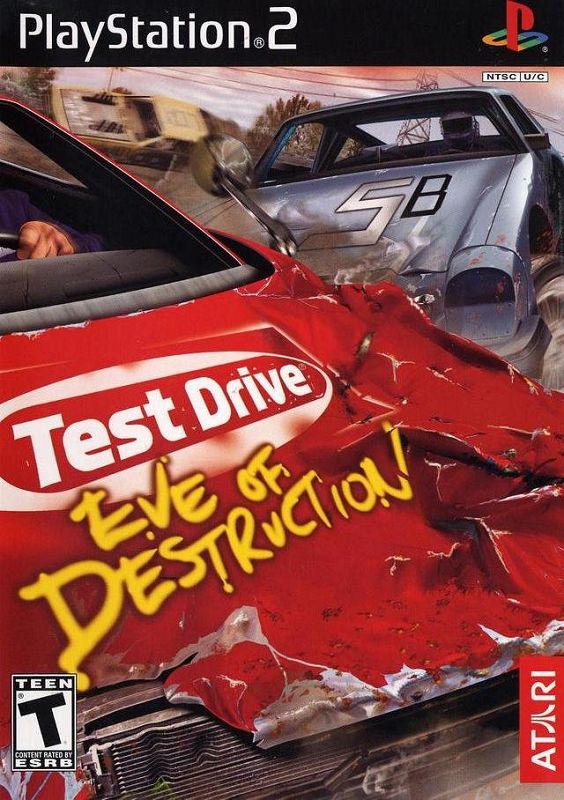 Console : Playstation 2
Language :

Multiplayer : 4 players
Year : 2004
Developer : Monster Games
Publisher : Atari
Weekly games : 4

Test Drive: Eve of Destruction (released simply as Driven to Destruction in Europe) is a video game that was developed by Monster Games in 2004 and published by Atari.
The game is based on the American sport of demolition derby, as such it is set in the United States and features old American vehicles, which puts it in the same category as Demolition Racer and Destruction Derby games.
There are vehicles that include hearses, buses, ambulances, police cars, taxis, and many others.
There are 25 events in career mode, including Figure-8 races, Figure-8 Jump Races, Standard races, Suicide Races (the competitors are divided in two and run the track in opposite directions), Trailer Races, and School Bus Races. Demolition Derbies and Push-Off events are designed with only one goal - destroy all other cars. However, in the push-off events, in which the event takes place on a raised platform, the player can earn twice as many points by pushing cars off, rather than just wrecking them. The Deathmatch and Capture the Flag are multiplayer only events, as is Car Soccer. There are also novelty races such as the gauntlet, where a lone hearse must complete a race without being destroyed by a horde of other cars; Detention, where an invincible bus must stop all cars from finishing; and Survival, in which the player must complete a point-to-point race in 60 seconds while the other cars try to destroy them.
There are no images in this album yet
---
User Feedback