Patapon 3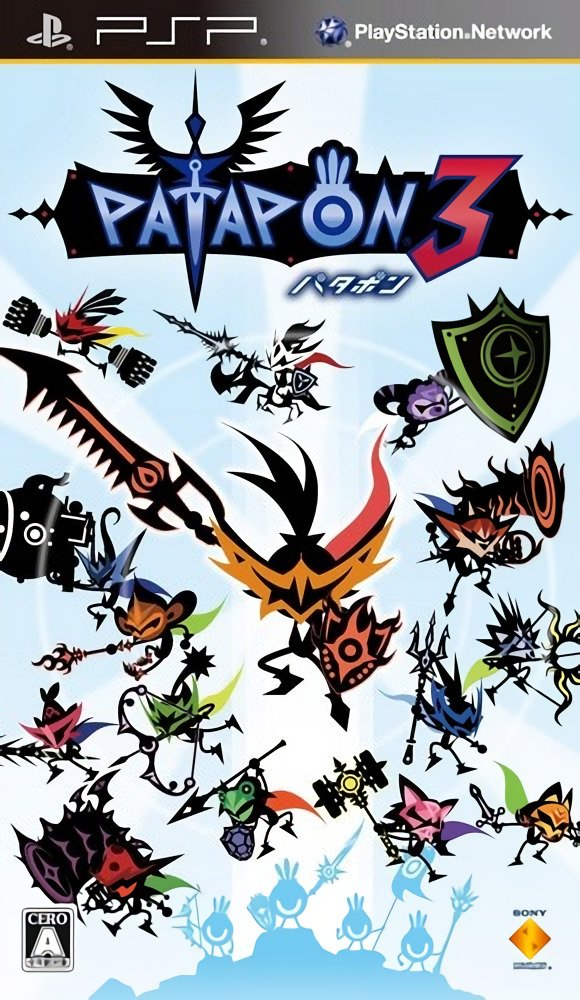 Console : Playstation Portable
Language :

Multiplayer : 8 players
Year : 2011
Developer : SCE Japan Studio
Publisher : Sony
Patapon 3 is the direct sequel to Patapon and Patapon 2. It follows the gameplay of its predecessor: guiding the Patapon army to their destiny in battle by beating the Pon, Pata, Chaka and Don holy drums in rythm with the music to give the Patapons commands. This time, however, instead of the all-mighty Patapon god, the player takes the role of an Uberhero, and can join force with other Uberheroes in multiplayer.

At the beginning of the game, the player resurrects one of three Patapon heroes: Taterazay, the shield hero, Yumiyacha, the bow hero, and Yarida the spear hero. The resurrected hero will lead the army as the Mighty One's avatar. Instead of squad units like in the previous installments, the army is formed of the Superhero Patapon, and three other units, Ton, Chin and Kan, the disciples of the three Patapon heroes. Each unit has customizable skills and equipment and levels-up by gaining experience points in quests. The Superhero also wears a mask that can be changed by acquiring other masks to give him different abilities. Every level can now be played in up to 8 players co-op. Communication between the players is done through the new Pata-Text function.
There are no images in this album yet
---
User Feedback