2
Patapon 2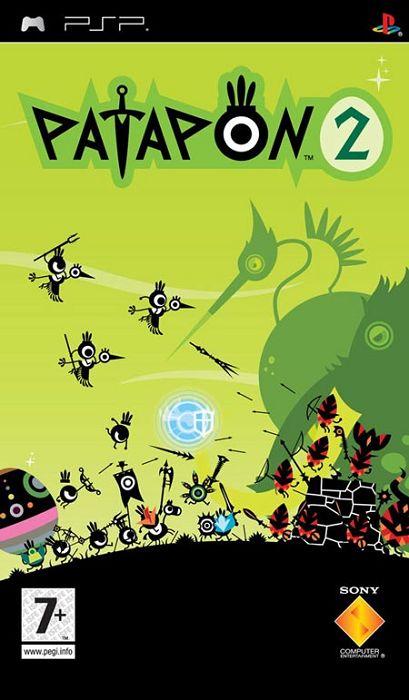 Console : Playstation Portable
Multiplayer : 4 players
Year : 2009
Developer : SCE Japan Studio
Publisher : Sony Computer Entertainment
Weekly games : 2

Patapon 2 is a video game by Sony Computer Entertainment published for the PlayStation Portable handheld game console. It combines gameplay features of a rhythm game and a god game. The title is created from two Japanese onomatopoeia, pata (marching) and pon (drumming). The game is presented in a cartoonish, silhouetted two-dimensional environment, and features the player acting as a deity who commands an army of caricatured miniature tribal creatures by beating traditional talking drums. The game was developed by Pyramid and produced by Japan Studios. It is a direct sequel to Patapon.
The game was released in Japan, Europe, and Australia before North America, and in North America it was first available only as a digital download via the PlayStation Store, as a "test case" to gauge the success of digital distribution on the PSP. The game is now available on UMD in all regions.
It hosts a four player ad hoc multiplayer mode. A bundle has been released. It includes a silver PSP-3000 along with a 32GB MemoryStick, and the UMD version of Patapon 2. It was released in stores November 27 in Japan.
There are no images in this album yet
Related videos
---
User Feedback