Install and manage your games directly from the RomStation application.
Chip To Dale no Daisakusen 2
---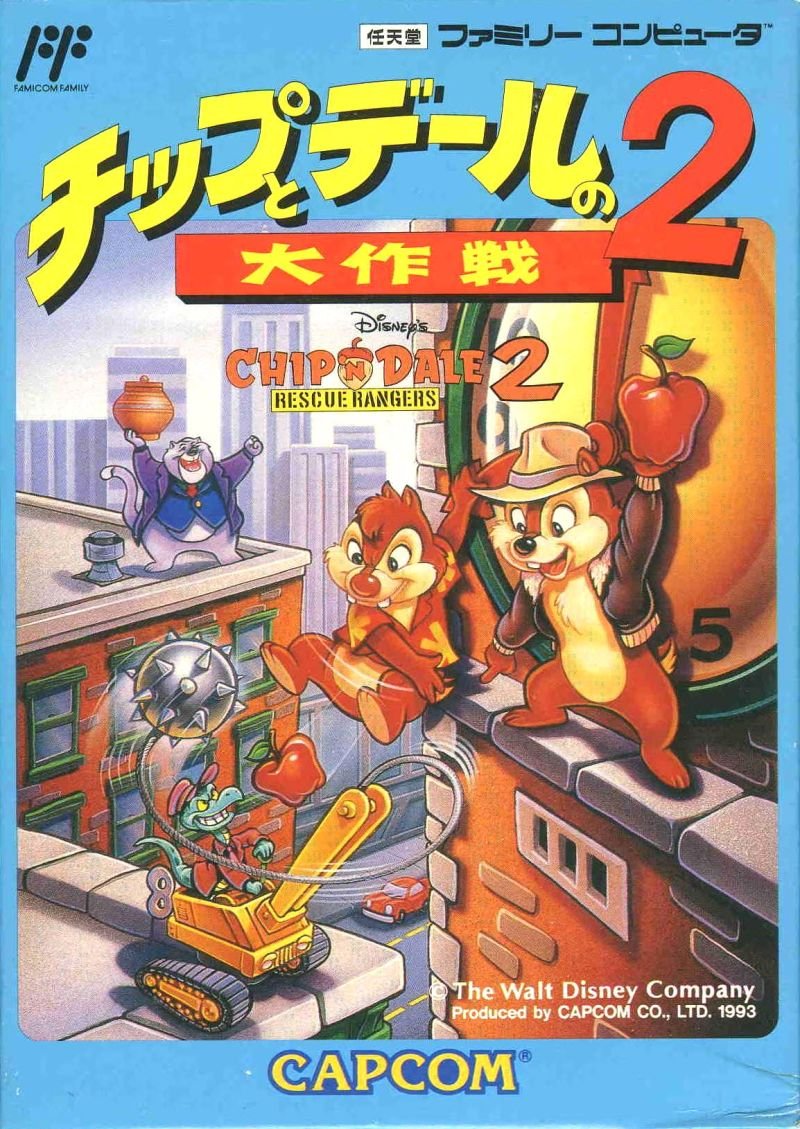 Like the previous game, Chip To Dale no Daisakusen 2 is a side-scrolling action game where 2 players can play simultaneously as Chip & Dale, or 1 player can control either chipmunk. Our heroes must conquer a series of oversized (from their perspective) stages in order to thwart Fatcat's nefarious schemes. For example, the first stage has the chipmunks hopping across the tables, chairs, and counters of a restaurant, and on through the kitchen. Many enemies try to slow the player's progress. The chipmunks' offensive ability is to pick up any of the copious blocks that litter the landscape and toss it in any of 5 directions (sideways, up, and diagonal-up). Along the way, there are scattered RR blocks for the heroes to collect. The other members of the Rescue Rangers -- Monty, Gadget, and Zipper -- are on hand to lend help out at key junctures.
There are no images in this album yet
Alternative versions
In the same series
User Feedback