Yu-Gi-Oh! GX: Spirit Caller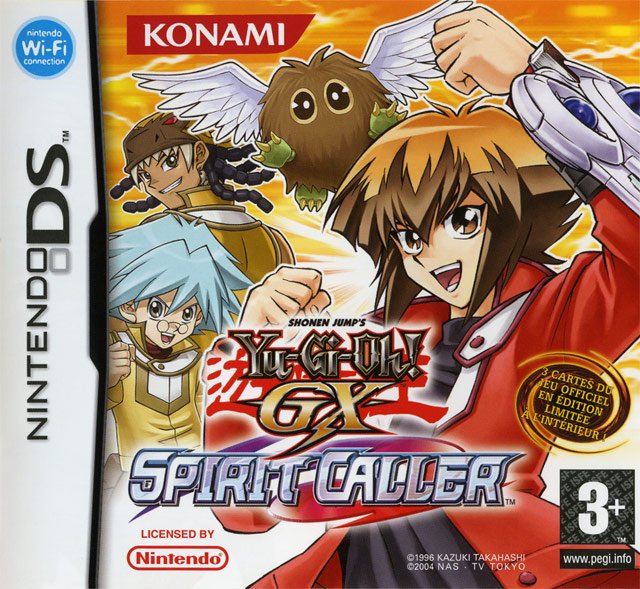 Console : Nintendo DS
Genre : Card game
Multiplayer : 2 players
Year : 2007
Developer : Konami
Publisher : Konami
Weekly games : 25

In Yu-Gi-Oh! GX: Spirit Caller the player plays as a student of the Duel Academy, where they will meet Jaden Yuki and his friend Syrus Truesdale, along with other students, as they begin their adventures into the world of the Duel Monsters.
In this game the player can customize his/her look, apparel and duel disk. Like other Yu-Gi-Oh game it's possible to create your own Deck, or use the NPC Decks if they have been beaten a few times. The game also adds the Spirits of the Duel, which are the spirits of the cards that can be challenged and if beaten, they can decide to follow the player and give them some passive benefits.
There are 1440 cards, that can be bought in the Academy Shop. There is also the Library where it is possible to engage in Puzzle Duels, to test out skills in different situations.
The game follow the story of the first season of the anime Yu-Gi-Oh! GX with the difference being that the player is the protagonist of the events.
There are no images in this album yet
---
User Feedback